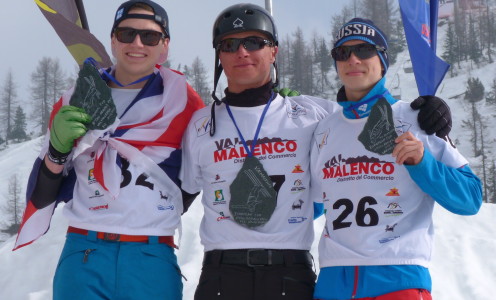 Freestyle skier Lloyd Wallace will go into this week's World Junior Championships with confidence soaring after finishing second overall on the Europa Cup Aerials circuit.
The 20-year-old University of Bath Sports Performance student followed up his historic first-ever gold medal for a British athlete by winning silver in Valmalenco, Italy on Friday.
He once again nailed two near-perfect triple twisting double somersaults as he finished runner-up to Stan Hladchenko of Belarus.
"I'm so pumped – two podiums in two weeks," said Wallace. "It was tough with three of the guys doing The Chinook [a quadruple twisting double] but I was hyper-focused beforehand and the pressure worked well."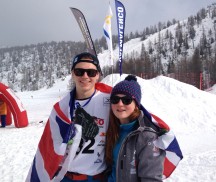 Wallace followed that up by finishing sixth in Sunday's Europa Cup Final, also at Valmalenco.
That meant he placed in the top ten in all five of his Europa Cup events and was second overall, despite missing two outings.
Wallace has Dual Career Athlete status at the University of Bath and is supported by the Elite Athlete Fund.
His sister Elodie was ninth for the season after four top-ten placings.
Both are competing at the World Junior Championships, which start on Tuesday in Italy.