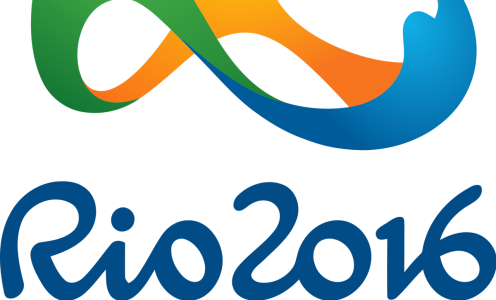 It is exactly 500 days until the 2016 Olympic Games get under way – and elite athletes at the University of Bath are starting to map out their road to Rio.
Nearly 40 athletes who train or trained at the Sports Training Village competed at London 2012 and hopes are high for another big Bath representation when the Olympic cauldron is next lit on August 5, 2016.
Nick Woodbridge knows exactly what it is like to compete on the biggest stage of all, having been part of the Great Britain Modern Pentathlon team at Beijing 2008 and London 2012.
He has had a series of injury problems in the past couple of years, undergoing a hip operation in February 2014, but feels he is getting back in shape just in time for Olympic qualification to begin.
"Being a triple Olympian would be pretty nice but I always said I wouldn't be interested in going unless I could win a medal," said Woodbridge, who was 25th in Beijing and tenth in London.
"I had that in my mind in London but it didn't happen, so I want to be in the same position going into Rio and I'm starting to get back to a fitness where I feel I can compete on an international level.
"Rio is always in the back of your mind but, particularly for me at the moment, there are a lot of steps to take before I can think of getting there.
"As in previous Olympics, you learn to take one competition at a time. When you are in this bubble, you are focusing on trying to hit your goals each time."
Woodbridge and his Pentathlon GB colleagues will have a great chance to secure one of the first Rio qualification slots when the European Championships take place at their Sports Training Village base in August.
Mhairi Spence – who competed at London 2012, the same year she was crowned World Champion – said: "Everyone in the squad is very much gearing up towards Rio, the atmosphere is starting to get intense.
"I can't believe it is coming around so quickly. In some ways it only seems like yesterday we were getting ready for London. It's amazing how quickly the time goes by but you always have to look forward in sport.
"We are looking to improve on what we achieved in London and we have a really strong squad at the moment, so it could be even better still. There is definitely more depth, especially in the boys' side.
"There are a lot of good boys coming through and that's really exciting. Nick and Sam Weale did really well in London and that has spurred this group on. The London legacy is definitely continuing in our squad."
Hoping to compete in her first Olympics is Team Bath Judo Club's Megan Fletcher, who won 70kg gold at the 2014 Commonwealth Games in Glasgow.
The 25-year-old, whose brother Ben is also coached by Juergen Klinger at the Sports Training Village, is currently ranked number two in Britain to Sally Conway but is spurred on by painful memories from the last Olympics.
"I didn't go to London 2012, not even to watch," she said. "It's hard when you don't achieve what you want to achieve. Sally was the clear number one at that time but that didn't mean I wasn't heartbroken.
"There was a bit of controversy with my brother as well when he got deselected, so we just went on a family holiday instead. I felt a bit bad going abroad when we had an Olympics at home but I just didn't want to be around it.
"The Olympics in terms of judo is the biggest competition we can ever compete in and it is my lifelong dream to be Olympic champion. Only one Great Britain athlete can go in each weight category but I honestly feel I can qualify for Rio and could be a contender for a medal.
"All I can do is focus on my strengths and continue my improvement. It is happening and I'm just hoping that by the time qualification is done I'm the one who will be going.
"Ben and I are well set in terms of qualification, so hopefully both of us will get to Rio and that will make up for the disappointment of London."
One of the most famous success stories from London 2012 saw University of Bath graduate Heather Stanning team up with Helen Glover to win Team GB's first gold of the Games in the rowing women's pair.
Glover came through the GB Rowing Team Start programme at the Sports Training Village and Frazier Christie, one of the current intake, is hoping to follow her inspiration.
The Ecomonics student was the fastest under-23 at last month's GB Rowing Team Winter Trials, by a 34-second margin, and is determined to make a late push for Olympic selection.
"This is my fourth year on the Start programme and my last year as an under-23, so my priority this year has to be to qualify for the World U23 Championships," said Christie, coached by Dan Harris.
"But I also want to put myself in the best possible position for potential Rio selection next year."
Glover, meanwhile, said she has noticed a step-up in intensity as the Games get closer, with this year's World Rowing Championships in Aiguebelette, France, doubling as an Olympic qualifier.
"This being Olympic qualification year makes Rio 2016 seem not only incredibly real but also just around the corner," she said.
"The focus towards Rio has become much more intense and the battle for places on the Olympic team is evident in the way the squad is approaching and attacking daily training.
"You can already feel the buzz and Olympic excitement building, though there is a lot of work to be done in the next 500 days."
Vicky Thornley, who started her rowing career alongside Glover on the GB Rowing Team Start Programme at the University of Bath, is excited at the prospect of racing at Lagoa Rodrigo de Freitas – the stunning venue for rowing in Rio, just ten minutes from Copacabana beach and with Christ The Redeemer watching over.
"Rowing for your country at the Olympics is so special and I think the rowing in Rio will be incredible, especially with it being at such an iconic venue," said Thornley, who was part of the women's eight which finished fifth at London 2012.
"I do let myself think about it and what it will be like as it is a massive motivator. Also, having been to Rio now, I can picture the lake which is even better.
"It would of course be amazing to compete in Rio but we obviously have a lot of work to do before then.
"We talk about how the racing this year is going to be even more competitive with it being qualifying year and we are bringing that intensity into our training."