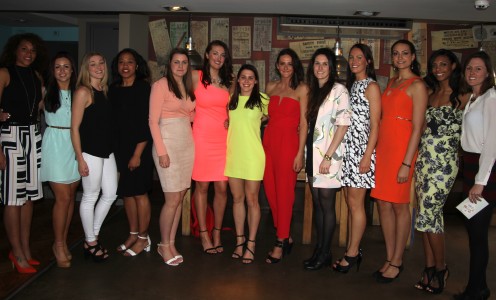 Sam Cook, Shaunagh Craig and Rachel Shaw were the main award winners when Team Bath Netball staged their end-of-season dinner on Sunday.
All three made strong comebacks from serious injury during the 2015 Superleague campaign, with Craig and Shaw receiving the endeavour award from head coach Jess Thirlby for their determination to rebuild their careers.
Popular goal-shooter Craig, who works with schools and clubs in the community, was named as supporters' player of the year after polling 32 per cent in an online vote at www.teambath.com.
Nearly 2,000 fans took part in the vote and a number of young supporters attended Sunday's end-of-season party at The Tramshed in Bath city centre to see Craig receive her prize.
Runner-up in the online poll was goal-keeper Cook, who was named as both players' and coaches' player of the season.
The 22-year-old – who is in the England squad for next month's three-match Test series against Trinidad & Tobago – was also runner-up to Yorkshire Jets vice-captain Natalie Haythornthwaite in the Superleague player of the season vote.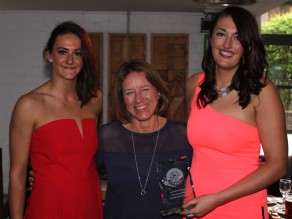 All of Team Bath's 2015 Superleague squad players were presented with their blue and gold dress from the campaign.
Paralympic swimmer Stephanie Millward, who trains in the gym alongside the netballers at the Sports Training Village, was guest of honour and made an inspirational speech about her own sporting journey.
Team Bath's Netball Performance League players also took part in the celebrations, with awards being presented to Abi Robson (coaches' player of the year), Lauren Fraser (players' player) and Sarah Angell (endeavour).
The Superleague season may be over for another year but there is still some top-flight netball action to look forward to at the University of Bath, with England starting their World Cup preparations there next week.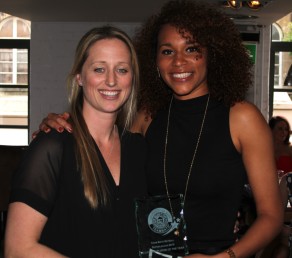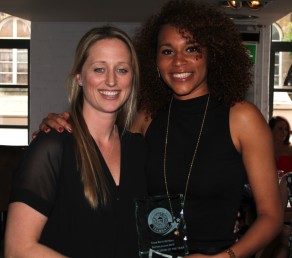 Cook and fellow Team Bath defender Stacey Francis are in the squad for the Trinidad & Tobago series, with the first Test taking place at the Sports Training Village on Wednesday, May 6 (7.15pm).
Tickets are available at http://tickets.sky.com/Netball/International-Netball-Series.
Claire Brownie and Kyra Jones missed Sunday's event as they are on international duty with Scotland and Wales respectively.