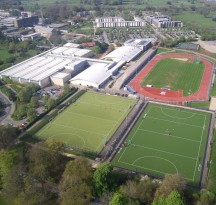 Thursday (June 18) will see some 15,000 people attend the University of Bath as part of the annual open day.
With guests roaming all across campus, including in the Sports Training Village, congestion both internally and externally will soar.
The continuing closure of the A36 will make commuting especially difficult for users of the STV facilities, and this should be taken into consideration when planning journeys both to and from our site.
For full details relating to the open day, please visit the University of Bath website: Open Day information