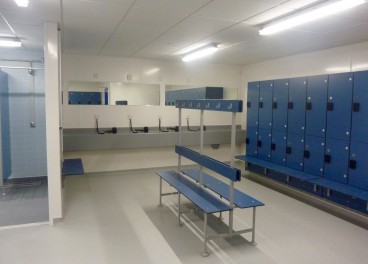 The changing rooms along the corridor from the gym to the judo dojo within the Sports Training Village have now reopened.
We thank all our customers for their patience whilst work has been undertaken to upgrade these facilities, providing better use of space, greater flexibility and more modern fixtures and fittings.
This work has been part of a continuing project to improve the changing environment across the Sports Training Village and follows on from the recent refurbishment of the swimming pool changing rooms.