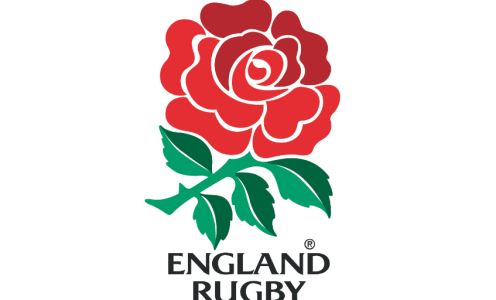 The England men's rugby team will be training at the University of Bath this week as they prepare for their RBS Six Nations match against Wales on Saturday, March 12 at Twickenham Stadium. 
New head coach Eddie Jones and his players will arrive at the Sports Training Village (STV) on Tuesday – three days after their 21-10 home win against Ireland – and will train there until Thursday, March 3.
During their visit, the England squad will use a training pitch with a 95 per cent rating (based on Sport England's Playing Pitch Strategy) and train in the STV's world-class gymnasium.
Among the England squad are George Ford, Jonathan Joseph and Anthony Watson, who play for Bath Rugby – a club that has close links with the University through its Academy and Scholarship programme. Bath Rugby's Premiership squad has also used the STV for indoor training during the past month.
England's coaching staff includes forwards coach Steve Borthwick, who graduated from the University of Bath with a degree in Economics and Politics in 2003.
Other international rugby teams to have trained at the University are New Zealand, South Africa and Australia, who were based at the STV during the early stages of the 2015 Rugby World Cup and went on to reach the final.
University of Bath research is having a direct impact on rugby:
As a result of our injury prevention studies, our researchers developed the new scrum engagement technique 'crouch, bind, set'. In 2013 this was rolled out internationally which will significantly reduce long-term back injuries for players. Find out more http://www.bath.ac.uk/research/case-studies/safer-rugby-scrums
Researchers from the Department for Health are also actively involved in a new project around bio-banding – a new technique for selecting junior players based on size rather than age. This has important potentials across sports, in particular for rugby. Lead researcher, Dr Sean Cumming, is currently working with Bath Rugby on this initiative. Find out more – http://www.bath.ac.uk/research/case-studies/young-footballers-premier-league
In advance of last year's Rugby World Cup, the University hosted the international World Rugby Science Network Conference involving players, coaches and academics involved in rugby studies from around the world. Find out more

http://www.bath.ac.uk/research/news/2015/09/14/rugby-science-conference/
To arrange interviews with health researchers, call the University of Bath on 01225 386319 or email press@bath.ac.uk.
For further details about Team Bath, please email press@matchtight.co.uk or call 01225 384211.