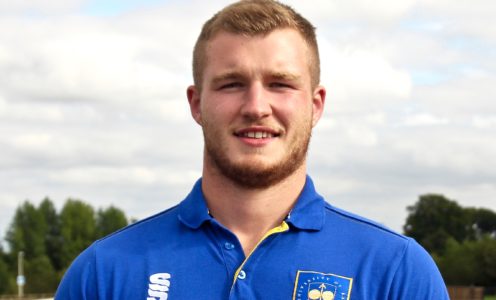 The University of Bath men's rugby team are "raring to go" as they prepare to travel up to Newcastle to kick off their inaugural BUCS Super Rugby campaign.
Friday evening's match against Northumbria University is being played at Kingston Park, home of Aviva Premiership club Newcastle Falcons, and starts an exciting few weeks for the University of Bath team.
Next Wednesday (October 19) sees them play their first home fixture against Loughborough University on the new rugby pitch laid on the athletics track in-field at the Sports Training Village.
Then the following Tuesday (October 25), the action moves to The Rec – the iconic city-centre home of Bath Rugby – for a match against Leeds Beckett which will cap that day's celebrations of the University of Bath's 50th anniversary.
Six matches have already been played in the BUCS Super Rugby competition, which features the top eight rugby-playing higher-education institutions in England and Wales, but the University of Bath have had to wait an extra week to get their season started.
Captain Will Britton (pictured) said: "We've been sitting in the wings waiting to get started, so all the lads are looking forward to getting on with it.
"This match has been seven weeks in the making. The preparations have been going well and we're all really keen to get on the pitch.
"I'm excited by the squad we have, there is a lot of experience and some new boys coming through. I don't think we've seen the full potential of our team yet in training, so we're really looking forward to testing ourselves against some good opposition.
"We're at Kingston Park on Friday, so that will be a really nice surface to play on. Hopefully we can use that to our advantage and have a nice, flowing game."
Northumbria were beaten 58-16 in their opening match by Cardiff Met, while Loughborough began their season with a 39-13 win against Durham.
Loughborough will head to the Sports Training Village on Wednesday (kick-off 6.30pm) for what promises to be a cracking first home fixture for the University of Bath, with Britton hoping to see a big crowd take advantage of the free entry to cheer on the Blue and Gold.
"Bath v Loughborough is one of those matches, isn't it?" said the skipper. "I hope that everyone turns out and gets behind us.
"All the other BUCS teams are playing during the afternoon, so it would be great if they headed over to the Sports Training Village in the evening, support the boys and then go out afterwards. We're hoping to put on a good show for everyone."
See all of this season's BUCS Super Rugby fixtures and find out more about the University of Bath squad by clicking here.