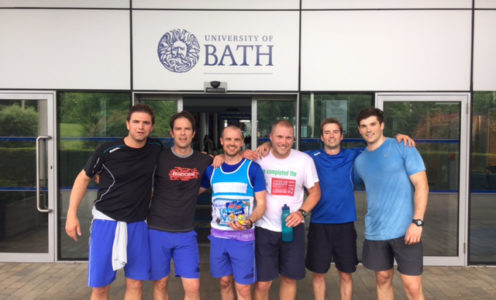 University of Bath strength and conditioning coach Bob Smith is looking for people to run alongside him when he takes on his 50th fundraising half-marathon of 2016 later this month.
While Bob will once again be running 13.1 miles, as he has done every week this year to support Bristol Children's Hospital, other people can join him for as much of the challenge as they like – from 1km through to the full distance.
The half-century half-marathon will begin at the University of Bath Sports Training Village at 2.15pm on Wednesday, December 14 and donations will be collected on the day – the recommendation is £10 but any amount will be gratefully received.
He will then be joined by players and representatives from Gloucestershire County Cricket Club for a run around the grounds of Bristol Children's Hospital on Friday, December 16 before finishing his fundraising campaign with a full marathon on New Year's Eve.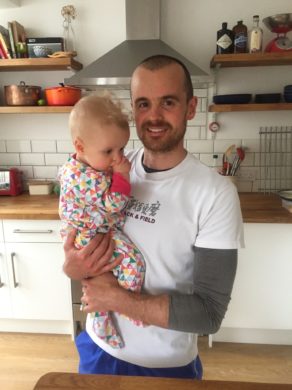 Bob set himself the challenge of running a half-marathon every week during 2016 to raise money for The Grand Appeal at Bristol Children's Hospital, who provided care for his daughter Autumn when she was taken seriously ill aged just four weeks with a life-threatening heart condition called Supraventricular Tachycardia.
After initially setting himself a target of £7,000, Bob increased it by £1,000 last month after Autumn had to spend another night in hospital when her heart rate doubled to 260bpm. She has made a full recovery.
That fundraising goal has already been smashed with Bob's total passing the £9,000 mark earlier this week but he is determined to finish his year-long challenge on a high and secure as much money for The Grand Appeal as possible.
To join Bob on his 50th half-marathon, visit www.eventbrite.co.uk/e/bobs-team-bath-grand-appeal-tickets-29263972329.
To find out more about the half-marathon challenge and read Bob's weekly blog, visit www.bobsgrandappeal.com.
To make a donation, visit www.justgiving.com/fundraising/bobsm100.