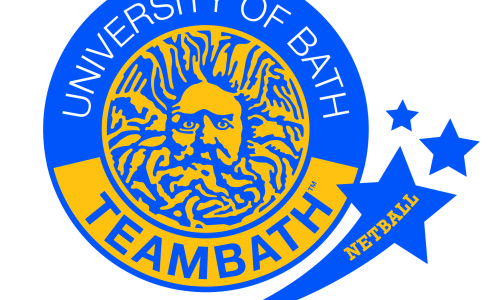 Team Bath Netball fans will have chance to watch potential stars of the future in action for free on Friday when the inaugural U21 Netball Performance League (NPL) gets under way.
Providing a link between the U19s and Superleague, the new league will see Team Bath take on the seven other English franchises in a round-robin competition.
Matches will predominantly be played just before Superleague fixtures, with Team Bath's first game against Manchester Thunder taking place at the University of Bath Sports Training Village at 5.15pm on Friday. The two franchises then meet in a crunch Superleague clash at 7.45pm (tickets available by clicking here).
Jess Thirlby, Director of Netball at Team Bath, said: "The U21 squad is super-talented and I'm excited to see them out in the Arena playing before our match.
"The newly-formed league will showcase the up-and-coming talent we hope to see represent the Blue and Gold in years to come, so get yourselves down to the STV early on Friday to get a sneak preview of the future stars for free!"
Promising players from across the South West and Wales were invited to trial for Team Bath, with the final squad featuring an exciting mix of current U19 stars, university students and U21 internationals.
Superleague training partners Shona O'Dwyer, Ella Powell-Davies and Abi Robson make the step up from the U19s, along with Kirsty Harris. Lois Brown, Liberty Burnett, Tash Pavelin and Imogen Spark are all University of Bath students who wear the Blue and Gold in national BUCS competitions, while Hannah Blackman and Christina Shaw study and play at Exeter University.
Also in the squad are Sarah Llewellyn – a former Team Bath U19 player – and Isobel Dunford, both Wales U21 internationals preparing for this year's Netball Youth World Cup in Botswana. Superleague players Imogen Allison, Paige Reed and Jess Shaw are also eligible to compete in the league.
Denise Ellis will be head coach and Leanne Lewis takes the assistant role. They will receive coaching support from Kara Gonzalez and Superleague player Asha Francis.
Entry to all NPL matches is free and, as well as this week's Thunder fixture, Team Bath will also play home games against Hertfordshire Mavericks, Severn Stars and Wasps Netball.
Team Bath U21 NPL squad: Imogen Allison*, Hannah Blackman, Lois Brown, Liberty Burnett, Isobel Dunsford, Kirsty Harris, Sarah Llewellyn, Shona O'Dwyer, Tash Pavelin, Ella Powell-Davies, Paige Reed*, Abi Robson, Christina Shaw, Jess Shaw*, Imogen Spark. * U21 eligible.
Team Bath U21 NPL fixtures: Friday 7th April – Manchester Thunder (h); Friday 14th April – Hertfordshire Mavericks (h); Monday 17th April – Loughborough Lightning (a); Friday 28th April – Severn Stars (h); Monday 1st May – Surrey Storm (a); Monday 8th May – Wasps Netball (h); Saturday 27th May – Team Northumbria (a).