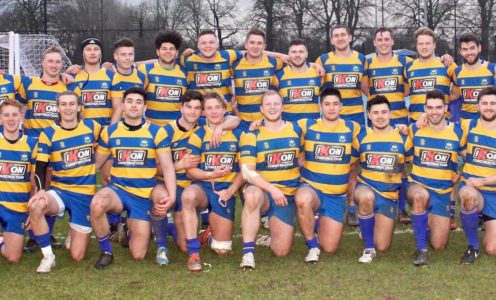 The University of Bath men's 1st XV will start their 2017-18 BUCS Super Rugby season with a home match at the Sports Training Village against Leeds Beckett.
The fixture list was officially announced on Friday morning, with the IKON Construction-sponsored Blue & Gold returning to The Rec – home of Bath Rugby – on October 25 to face Northumbria University.
There are nine teams in Super Rugby next season following Nottingham Trent's promotion, meaning there will be eight home games for University of Bath fans to enjoy. All will be played on a Wednesday and start at 6.30pm.
The Blue & Gold, coached by Aaron James and Mark Lilley, will be looking to build on an encouraging debut season in the national competition which saw them finish fifth overall and reach the semi-finals of the BUCS Rugby Championship.
Click here to see the University of Bath's 2017-18 BUCS Super Rugby fixture list.
Click here to find out more information about the thriving rugby programme at the University of Bath.