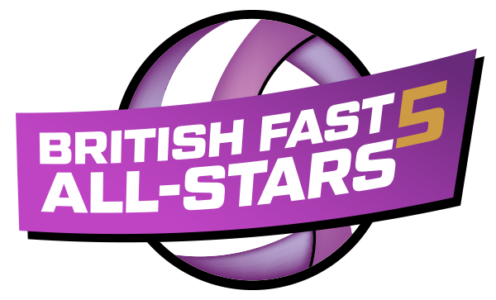 Fans will have their first chance to see Kadeen Corbin back in the Blue and Gold this September after she was named in an exciting Team Bath Netball squad for the inaugural British Fast5 All-Stars.
Emerging U21 player Tash Pavelin will also have a chance to shine at the eagerly-awaited tournament, where Team Bath are ready to produce "creative, fun and vibrant" netball as they take on seven other Vitality Superleague franchises at London's O2 Arena for the £25,000 victory prize.
England attacker Corbin, who confirmed her return to Team Bath last week, is joined in the Fast5 squad by fellow senior internationals Eboni Beckford-Chambers, Asha Francis, Layla Guscoth, Chelsea Lewis and Mia Ritchie.
Pavelin, who studies Natural Sciences, is one of three University of Bath students to be selected along with Paige Reed (Sports Performance) and Imogen Allison (Sport & Exercise Science) – they are supported by Santander and King sports scholarships respectively.
Completing the line-up is Jess Shaw who, along with Allison, helped England U21s win a brilliant bronze at the Netball World Youth Cup in Botswana earlier this month.
Fast5 is an innovative style of netball where teams field five players on court rather than seven. Matches are 12 minutes long and include double-point power-plays and three- and five-point scoring zones.
Allison said: "I am really excited about Fast5 and playing at the O2 Arena, it's going to be such a good day.
"We play Fast5 in training sometimes and it's a great game, really fast-paced, but I've never played in an actual competition before so I can't wait to see what that will be like."
Director of Netball Jess Thirlby said: "[Head coach] Anna Stembridge and I are really excited by this fantastic squad and are looking forward to taking them into this new competition.
"It is a great mix of established players, returning internationals like Kadeen and our fantastic up-and-coming youth stars like Tash, Paige, Imo and Jess.
"We want to play a creative, fun and vibrant style of netball and celebrate all things Fast 5. It will be a great way to kickstart the 2017-18 campaign and we hope to do so with smiles on our faces and a few wins!"
Also competing at the British Fast5 All-Stars – taking place from 5-10pm on Saturday, September 23 ­– are Superleague champions Wasps, Loughborough Lightning, Manchester Thunder, Surrey Storm, Sirens, Hertfordshire Mavericks and Team Northumbria.
Tickets start from £20, with group tickets available priced from £60 for four adults, and there is a dedicated section of the O2 Arena for Team Bath supporters. Click here to purchase tickets.
Team Bath Netball are sponsored by Sitec, Mogers Drewett are their Education Partners, Centurion Chartered Financial Planners are supporting the team's performance analysis capabilities, Viper 10 are their Sportswear Supplier and Skins provide the team with compression wear.