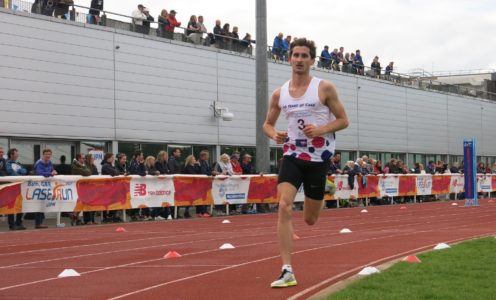 Four major British Championships will be staged by Pentathlon GB at their University of Bath Sports Training Village headquarters during 2018 as part of preparations for the 2019 Modern Pentathlon European Championships.
The British Open Modern Pentathlon Championships return to the National Training Centre for a second successive year, with healthy crowds having watched Olympians Samantha Murray and Jamie Cooke take the titles when the 2017 edition was staged in June.
The STV will also host the British Youth and British Masters Pentathlon Championships during 2018, as well as the British Modern Tetrathlon Championships.
Swimming will take place in the London 2012 Legacy Pool, fencing in the pentathlon hall and the decisive run-shoot on the outdoor 400m athletics track and shooting range, overlooked by a viewing balcony.
The events will allow staff, organisers and volunteers to hone their preparations for the 2019 European Championships, a Tokyo 2020 Olympic Games qualifying event being staged at the Sports Training Village.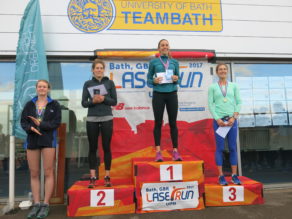 Pentathlon GB National Competitions and Events Manager Mike Evans said: "It's exciting to be able to bring our three biggest championships to the University of Bath, the home of modern pentathlon in Great Britain with both our National Training Centre and Head Office based here.
"We already have a good relationship with the University and I hope this move will strengthen our ties as we look ahead to the 2019 European Championships. Holding a succession of events in the build-up will mean that we can ensure the Europeans are of the highest quality and develop a volunteer base in readiness for the event."
University of Bath Director of Sport Stephen Baddeley added: "The Sports Training Village, with all of the facilities under one roof, is a great venue for multi-sport events like pentathlon and tetrathlon, and we are looking forward to hosting these top-class competitions during 2018.
"Next year will mark the 20th anniversary of our partnership with Pentathlon GB and I am delighted to say it is stronger now than ever."
2018 Pentathlon GB competition dates at Sports Training Village
January 13 – Modern Pentathlon Senior Trials 1
January 14 – Modern Pentathlon Youth Trials 1
February 10 – Modern Pentathlon Senior Trials 2
February 11 – Modern Pentathlon Youth Trials 2
April 21-22 – British Modern Tetrathlon Championships
June 9-10 – British Open Modern Pentathlon Championships
June 30 to July 1 – British Youth and British Masters Pentathlon Championships