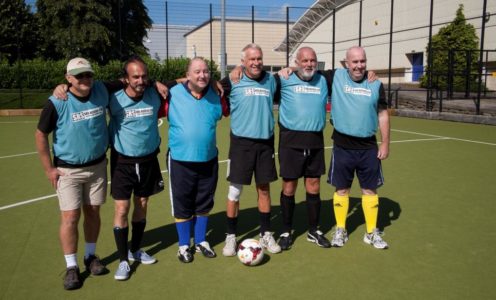 The National Vintage Games, the UK's first competitive and recreational sports event for the over-50s, is returning to the University of Bath Sports Training Village this weekend.
Established in 2017, this year's event – taking place on Sunday, September 2 – is set to be bigger and better with the inclusion of new team events like walking rugby and walking netball alongside returning sports walking football, athletics, swimming, tennis and badminton. All sports will have official adjudication and optional age-group classifications.
For those not wishing to compete, there will be the chance to take part in exercise classes like Pilates, spin cycling and yoga.
Founder Patrick Ismond said: "The Games philosophy is simple: to provide an enriching sports experience for ALL members of the over-50s community, regardless of aptitude or ability. It may have been a while since you ran, cycled, swum, or indeed did any exercise at all. Don't worry, come and give the events a go!
"Engaging in sport can seem daunting as we get older but The National Vintage Games seeks to create a relaxed, friendly environment; a space where you will feel respected and appreciated for your efforts."