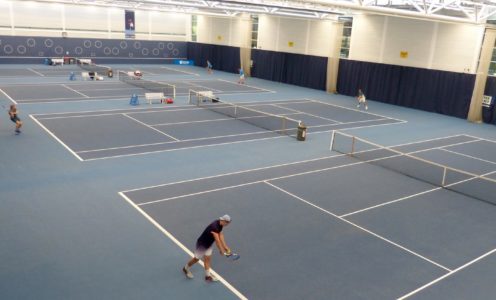 Nearly 600 of the country's best young tennis players will take to the indoor and outdoor courts at the University of Bath when it hosts the 2019 Team Bath CoMpete G2 Tennis Festival from July 20-27.
Six age groups, from U10 through to adults, will contest a total of 22 different competitions, both singles and doubles, at the £35million Sports Training Village over eight action-packed days.
It is the 22nd time that Team Bath has hosted the LTA Grade 2 tournament and it promises to be as hotly contested as ever, with 567 players in total having signed up.
Admission to spectators is free throughout the week and it is a great opportunity to spot potential stars of the future, as well as enjoy some post-Wimbledon tennis.