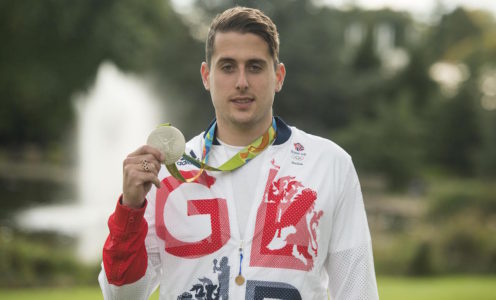 Team Bath AS is running a series of pre-season clinics for competitive swimmers over the August Bank Holiday Weekend in the University of Bath's Olympic-sized pool.
The clinics – run by Team Bath AS Head Coach Chris Alderton and Lead Development Coach Liam Willcox – will give swimmers aged 9-16 the change to hone their skills, technique and technical knowledge in time for the 2019-20 season.
Running from August 24-27, each clinic will have a different focus and offer swimmers the flexibility to target skills by attending single or multiple days.
---
Saturday, August 24 (9am-12pm) – Stroke Technique Clinic with Olympic silver-medallist Chris Walker-Hebborn
One-hour workshop on 'How Body Positioning Can Improve your Swimming', presented by Chris Alderton and featuring a Q&A session with double World Champion and Rio 2016 Olympic silver-medallist Chris Walker-Hebborn, who trained at the University of Bath from 2009 to his retirement in 2018. This will be followed by a two-hour pool session focusing on improving technique for all four strokes. Chris will be providing demonstrations and there will be a chance for photo opportunities.
Registration is 8.45am.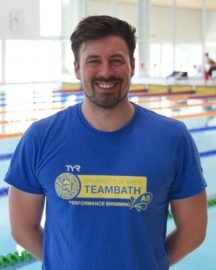 Sunday, August 2019 (9.30am-2pm) – Preparing Your Body for Competitive Swimming
One-hour workshop including warm-up exercises and how to prevent injury, examples of pre-pool exercises, activation in the pool, importance of good nutrition, sleep and tips to stay well throughout the season. Two-hour pool session focusing on appropriate warm-up routines, learning and understanding new swimming drills and the use of equipment to improve both training and racing.
Registration is 9.15am.
Monday, August 26 (10.30am-2pm) – Positive Mindset, Positive Training
One-hour workshop covering 'The Impact of Positive Mindset', covering personal growth, confidence, motivators, life balance and wellbeing. This will enable you to work out how you get the best from your training and competitions. Two-hour pool session covering underwater phases, plus how to improve your starts, turns and finishes. Understanding the breakout phase and learning how to master it. All essential skills for developing competitive swimmers.
Registration is 10.15am,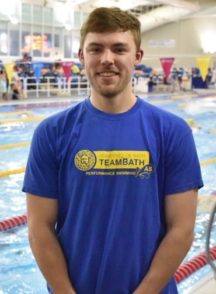 Tuesday, August 27 (11am-2.30pm) – Becoming a Champion: Training and Race Tactics
One-hour workshop focusing on 'goal setting' for the new season including how to set long-term and short-term goals; breaking them down into outcomes, achievements and improvements; reviewing, evaluating and adjusting your training and racing. Two-hour pool session focusing on understanding training and race tactics including awareness of stroke length, race pace, negative and even splits and how good pacing and breathing can improve your swimming.
Places on each clinic are £45 per swimmer or £160 to attend all four clinics. To book or for further information, please email workforce@teambathas.co.uk.