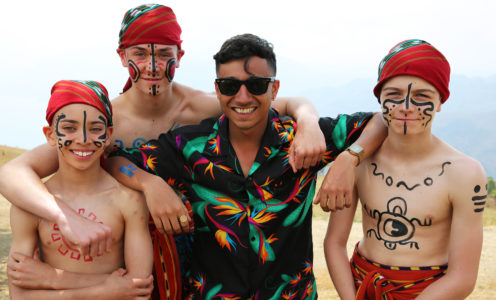 Team Bath Futures athlete Reef Robbins is among the talented young sportspeople who have been around the world to see if they can beat kids from other countries at their own national sports for a new CBBC television series.
Reef, an American Footballer who is currently trialing for the GB U17 squad, appears in the first week of programmes of A Week To Beat The World – starting this afternoon (Monday 14th, click to watch) – as he and two fellow Brits travel to Guatemala to learn about the ancient Mayan ball game of Pitz. The show is presented by Karim Zeroual, who is currently appearing on Strictly Come Dancing.
"It was awesome!" said Reef, from Midsomer Norton. "I experienced things people wouldn't normally get a chance to and it was life-changing to see different communities and cultures.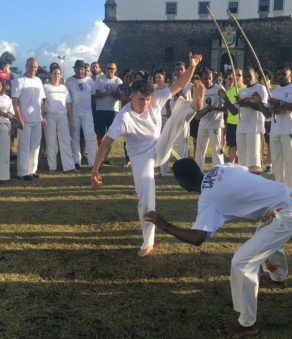 "The sports were hard as they were so different to what I was used to and it opened my eyes to the different games that exist around the world."
After spending an action-packed week experiencing the local culture, visiting ancient Mayan ruins and training in pitz with local teens, Reef and his team-mates – rugby player Franc and gymnast Sol – took part in a tournament in front of a crowd and dressed in the outfits of Mayan warriors.
Their exploits will be covered in five 15-minute episodes broadcast at 4.40pm each weekday this week, culminating in the big competition on Friday (October 18) – click here to watch online.
The boys team also travelled to Brazil and Japan to compete in Capoeira, a form of martial arts, and sumo wrestling respectively – those programmes will be shown on CBBC in November and December.
Reef, who plays American Football for Filton Pride and Swindon Storm, has been supported by the Team Bath Futures Athlete Development Programme since January 2017. That provides him with access to bespoke strength and conditioning coaching at the University of Bath Sports Training Village, designed to complement his sport-specific training, as well as sports psychology, nutritional and lifestyle support.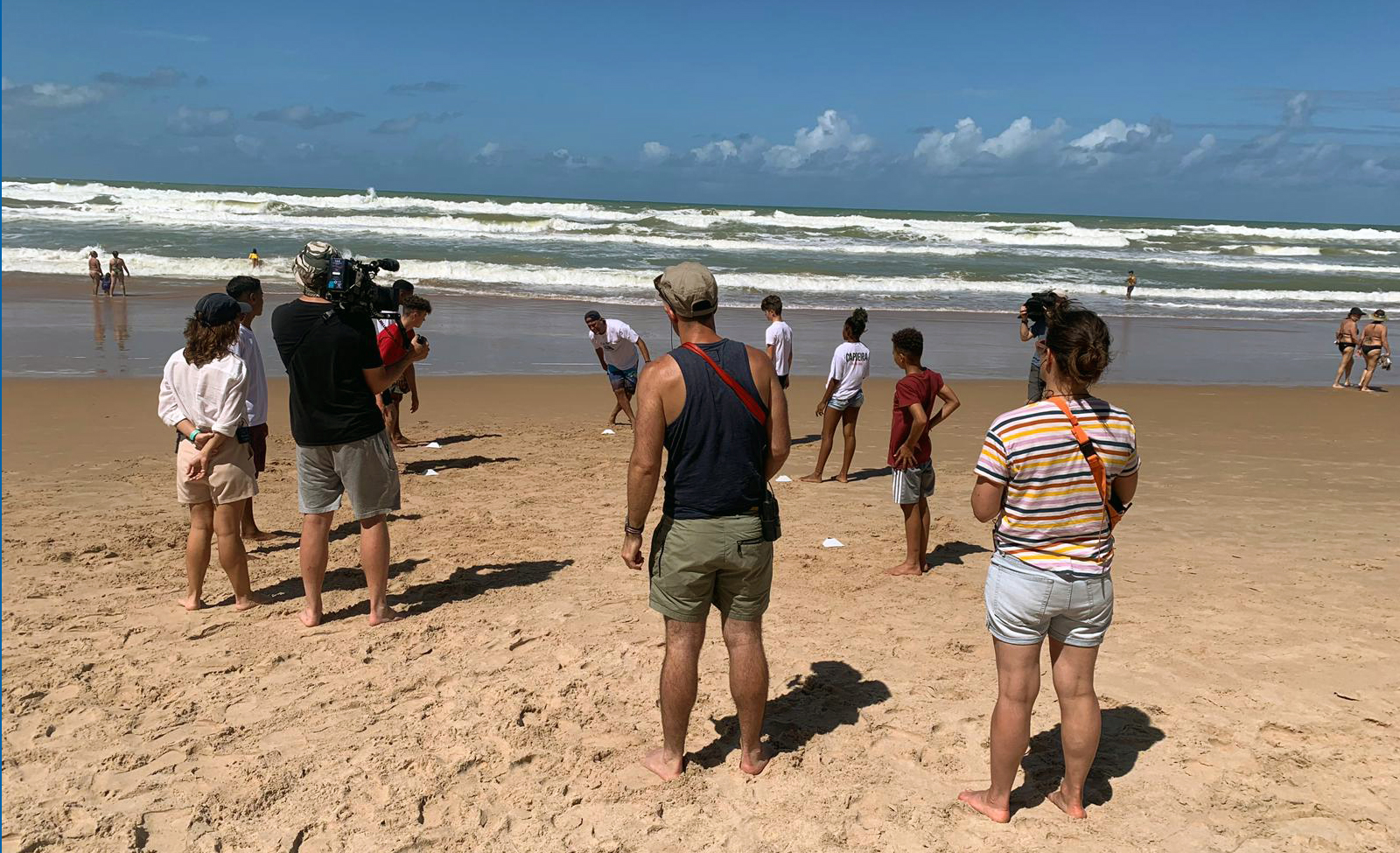 Top picture courtesy of BBC.