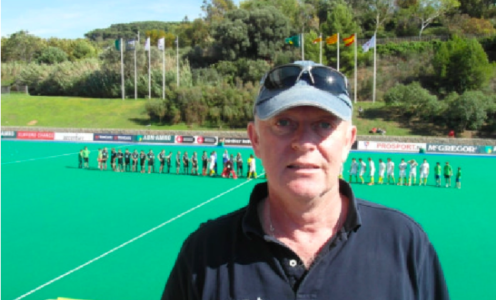 Former Ireland Hockey Senior Men's Manager Peter Jackson has been appointed as the new men's 1st XI manager for Team Bath Buccaneers Hockey Club.
Jackson has nearly 50 years of experience in the sport as a player, coach, administrator and manager including a hugely-successful tenure with Ireland that saw them climb from 24th in the world rankings to the top ten, win numerous trophies and qualify for the Rio 2016 Olympic Games.
As well as managing Ireland and Ulster at every level, Jackson served Hockey Ireland as a member of both the Board of Directors and Discipline Committee, as well as Chair of High Performance and Anti-Doping Officer. He is also a volunteer at The Hockey Museum, based in Woking.
Ian Cordwell, Team Bath Buccaneers Director of Hockey and men's 1st XI coach, said: "It is very exciting for us all to have Peter on board. His experience and knowledge will help the young and developing squad we have in the 1st team and A team.
"We are very lucky to have him and I look forward to introducing Peter to members of the club on Sunday, when we play Southgate at home at 1pm."
Jackson – a former Navigating Officer in the Merchant Navy and Police Inspector in the Royal Ulster Constabulary – is the father of current Buccs 1st XI vice-captain and Ireland international John.
His wife Jennifer is also heavily involved in hockey and was medical officer for the Ireland men's team, as well as with the Royal Artillery in a role which saw her coordinate the Army's medical cover during the Queen's Diamond Jubilee and the London 2012 Olympic Games.
Team Bath Buccaneers men's 1st XI, who play their home matches at the University of Bath Sports Training Village, compete in Division 1 South of the England Men's Hockey League. For more information, visit www.teambathbuccaneers.co.uk or www.teambath.com/hockey.