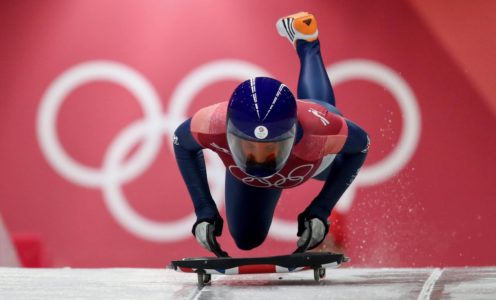 Olympic medallist Laura Deas, Kim Murray and Madelaine Smith are all looking to end their season on a high note and gain more valuable experience on the road to Beijing 2022 when they represent British Skeleton at the IBSF World Championships in Altenberg, Germany this week.
The trio, who train at the University of Bath with the British Bobsleigh & Skeleton Association (BBSA), start their campaigns on Friday (February 28) with the first two run, with heats three and four taking place the following day.
Deas is looking forward to competing on a track where she has won her first World Cup gold in 2015, saying: "I'd like to get my best result of the season and if that's a medal, even better.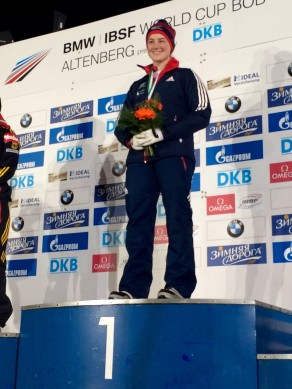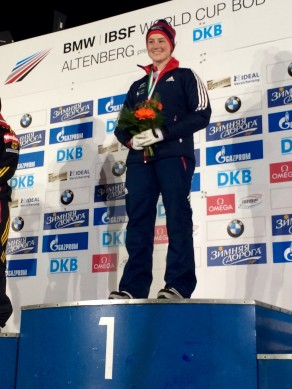 "It's a track that has taught me a lot over the years. At the start of my career I found it really difficult until it just clicked one year. Since then it's been one of my favourite tracks. If you understand it, it stops being too scary."
Deas, who missed last year's World Championships through injury, admits it has been a tough season but she is going into this week's competition in positive mood with her focus on both short-term and long-term goals.
"It's been quite a challenging year," said Deas. "We've had quite a lot of change with new coaches coming in and a lot of my previous team-mates have retired. Even though it's an individual sport when you're on a sled, we train and operate as a team.
"We don't get many opportunities to practice this format [of four runs], so in terms of Olympic preparation it's going to be good. Everything I do now, next year and the year after is about medalling in Beijing in 2022."
Like Deas, Murray has fond memories of Altenberg after winning bronze in her first race there.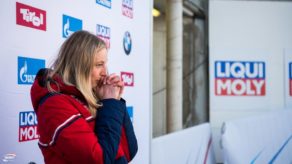 "It gave me confidence that I could put down a good performance there," said Murray, who has used the disappointment at not being selected for last year's World Championships as motivation for this season.
"It wasn't my day last year, it's a team of very strong female athletes so competition for places is tough, but it made me determined to do everything I can this year and I've been very focused throughout the season.
"My aim in Altenberg is top 16 to begin with. That has been my aim for every race this year, so I'm not going to change it going into the Champs.
"I feel like I'm in a good place form wise, I just hope I can keep it moving forward. I'm ranked 17th at the moment so I'm looking to break into the top 10 over the next couple of years to set me on course for the Olympic Games."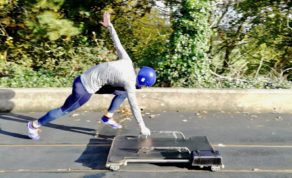 Sports Performance graduate Smith also aspires to competing in Beijing and sees this week's competition as a major stepping stone towards that goal.
She is heading to Altenberg with a World Cup best of eighth this season in Igls, Austria, in January, adding to two Europa Cup golds and a bronze beforehand.
"I've been very fortunate that my results have helped me progress quite quickly." she said. "I was in the World Cup in my second competing year which is quite unusual. I've learned an awful lot and now it's about making that next big step.
"I would love a top-ten result. It will be pretty challenging but I think it's doable. Anything better would be great but it's all a learning experience, it's not often you get to do four runs in a race.
"It's building so much experience and learning for the Olympics. I'll be disappointed if I don't get that result but I've got to take every learning experience at the moment and bank it all."
British Skeleton athletes train at the University of Bath on the UK's only push-start track, as well as the indoor and outdoor athletics facilities plus the high-performance gym at the Sports Training Village. Click here to find out more.