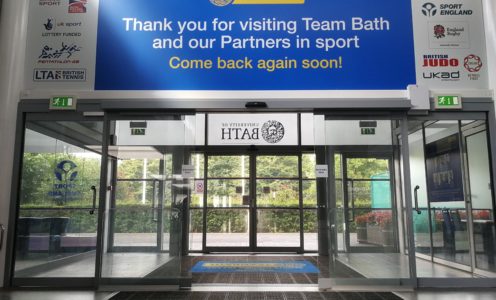 Following new Government advice, the University of Bath Sports Training Village is now closed and will not reopen until it is safe to do so.
The Founders Hall and all outdoor sporting facilities are also closed until further notice.
If you have a membership at the Sports Training Village, please click here for further information.
We value your custom and will communicate any reopening details through this website and our social media channels.
In the meantime, please stay in touch via our social media channels, Twitter, Facebook and Instagram where we will be posting fitness and other content in the coming weeks. Also, click here to check out our home workout videos – filmed by our Team Bath trainers – to help you keep active.
Thank you to the whole Team Bath family and beyond for your understanding during these unprecedented times, and we wish you, your families and friends all the best.