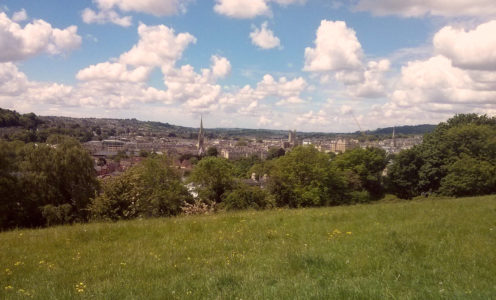 If you are looking to stretch your legs during lockdown, University of Bath triathlon coach Blair Cartmell has put together guides to some picturesque walking and running routes around campus and the surrounding areas to get you out, about and active.
The five routes cover a range of distances, from a quick 2.5km stroll through the fields neighbouring campus to the 8km Skyline Route and a 10.3km walk along the canal and up the hills to Claverton Down, taking in spectacular sights of Bath along the way.
The routes are familiar to athletes training with the British Triathlon National Centre and BUCS squads based at the University but whether you want to run them or just enjoy a leisurely walk, there is something for everyone to enjoy.
Click on the links to see each route…