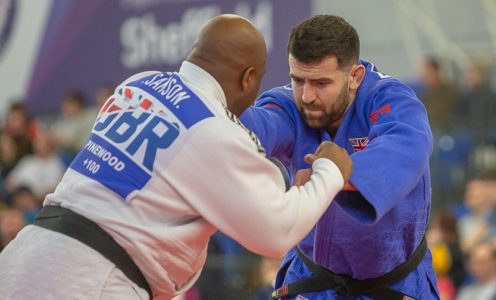 Team Bath Judo coaches Adam Hall and Tom Reed are helping the British Judo community stay active, motivated and in shape by streaming weekly virtual Technical Thursday sessions during the build-up to Christmas.
The online training sessions, open to British Judo members aged 12 and over, will centre around players continuing their technical development while training from home or restricted to non-contact training.
They start on December 2nd and will run for three consecutive Thursdays between 6-6.30pm. British Judo members can sign up free of charge up to a week in advance of each session.