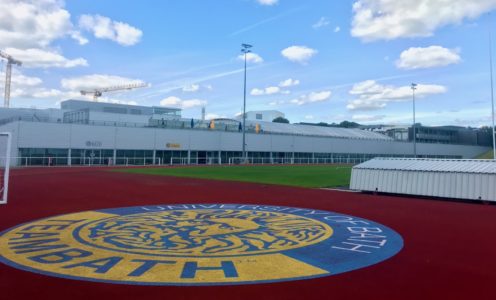 Following today's Government announcement about the continued easing of Coronavirus restrictions, we are asking customers at Team Bath to continue following our Covid protocols for a little while longer while we continue to make our environment at the Team Bath Sports Training Village as safe as we can for all those athletes who are heading to the Tokyo Olympic and Paralympic Games.
This means that until 14th August – when the last Paralympian leaves for Tokyo – we are going to keep in place:
Our one-way systems
Our social distancing guidelines
Our expectation that you wear a face covering except when exercising
Our expectation that you sanitise your hands and/or wash them regularly
Our requirement not to enter the building if you feel you may have Covid or have Covid symptoms
We will also maintain these systems:
Our advance booking systems for gym and swim
Our limit on numbers in the facilities and changing rooms
Our spacing out of locker use
Our one guardian per under-12 participant on site
Our policy of no-spectating indoors or lingering on our balconies and walkway areas
Our policy of no-gathering socially on site pre- or post-session
Our provision of QR codes to scan with the NHS App
As we approach the end of the pre-Games preparation period, we will get in touch directly with customers about our proposals for relaxing some of these protocols later in August and through the autumn.
We are very grateful in advance for you supporting the Paralympians and Olympians on site in this way. One positive Covid test amongst these groups could wreck the hopes and dreams of individuals and/or groups who have been training so hard to represent all of us at the Games. Thank you.