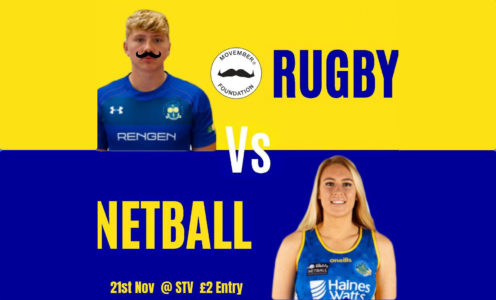 The University of Bath men's rugby team will swap the pitch for the netball court as part of their Movember fundraising efforts, which also includes a match against returning old boys this weekend.
Two fun fixtures against the University's student netball squad are taking place at the Team Bath Sports Training Village on Sunday 21st November (12pm and 1.30pm). Entry costs £2 and all donations will go to the rugby club's annual Movember fundraiser which has passed £1,000.
This Saturday (13th) will see past players return to the University to face the current rugby squad in an Alumni v All-Stars showdown. Kick-off is 12.30pm on the athletics in-field and entry is free, with spectators encouraged to make a donation.