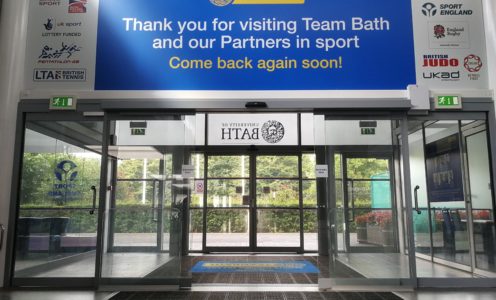 Visitors to the Team Bath Sports Training Village are advised that the fire door by reception on the lower floor will no longer be used as a general exit as of Monday 18th April 2022.
The fire door has been an alternative exit since August 2020 following the implementation of a one-way system when the STV reopened after the first Covid lockdown.
It will now revert to use during emergencies only and customers should exit the STV via the front entrance or the Sports Cafe.