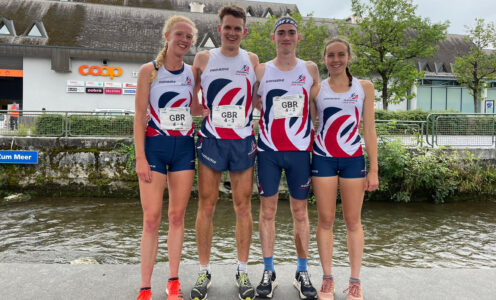 University of Bath postgraduate student Cecilie Andersen helped Great Britain record two top-10 placings at the 2022 World University Orienteering Championships in Switzerland.
The Team Bath Dual Career student-athlete, who studies an Integrated PhD in Statistical Applied Mathematics, also raced in two individual events during an impressive week of competition in Biel/Bienne.
"It was an amazing experience and I gained a lot of confidence from the parts of the courses where was running almost at the speed of the best students in the world, and also the relay races where I managed to put together good races under pressure," she said.
"This was also great preparation for the next races I will be running in Switzerland, the World Cup Final in October and then hopefully the World Championships in 2023. Thank you to the University of Bath for the support which made my participation at this event possible."
Andersen, who received financial support towards travel and competition costs from the University's Elite Athlete Fund, began a busy week with the individual sprint, a 12-minute race around the old town centre of the host venue.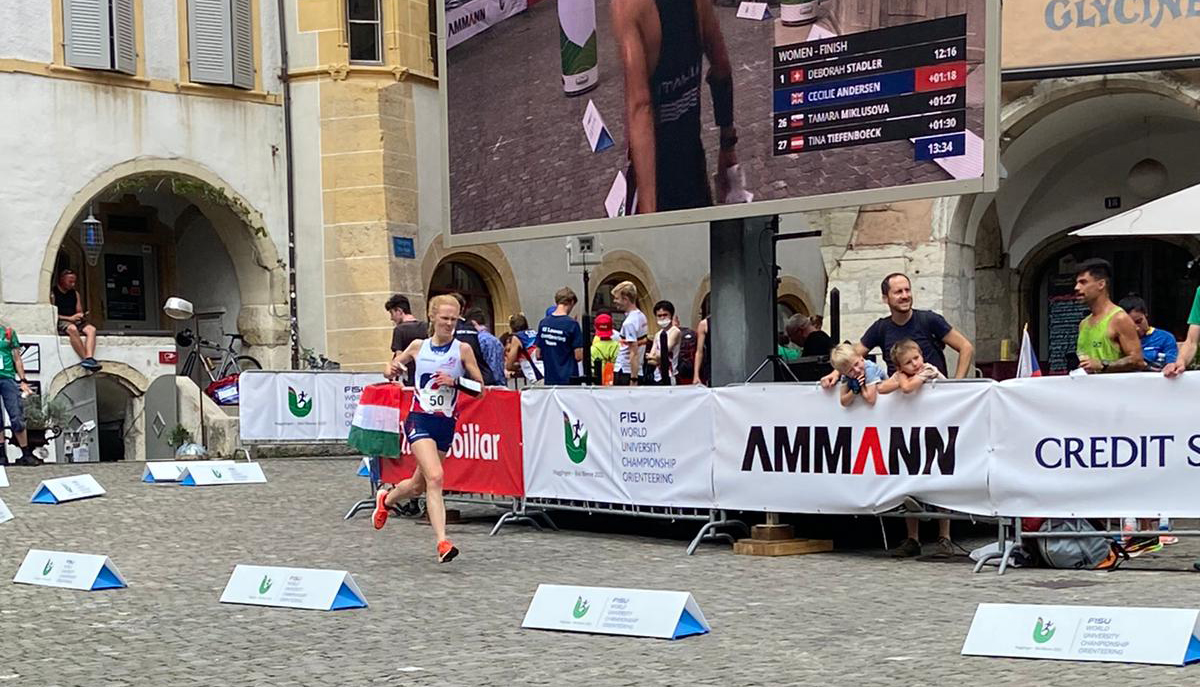 "For much of the race I was running at the speed of the top four or five girls which I was delighted with but a frustrating blunder near the end of the course meant I lost some time and finished a disappointing 41st," she said.
"The next day was the individual long-distance race, a 70-minute race through hilly Swiss forests. Again this was a race of two halves. I lost some time to the first two control points but for the remaining 65 minutes I was running at the speed of the top 10 girls. I finished 32nd but took a lot of confidence from the speed I could run in the better sections of the race."
The first team event of the week saw Andersen compete on the anchor leg for GB in the mixed sprint relay.
"My team sent me out in fifth place but only 10 seconds ahead of a group of five teams," she said. "I ran hard from the start to drop the chasing teams and also ended up gaining almost 50 seconds on Spain, only finishing six seconds behind them in the end.
"I had a rest day before the final day of competition, the forest relay for teams of three. Again I ran on the anchor leg for our women's team and had one of my best races of the week, overtaking three teams to finish 10th overall and the seventh-ranked nation when B teams were discounted."