2019 Modern Pentathlon European Championships
August 6, 2019

-

August 11, 2019
Tickets are now on sale for the National Lottery backed European Modern Pentathlon Championships taking place at the University of Bath, home of Pentathlon GB's National Training Centre, from August 6-11 2019.
See potential stars of Tokyo 2020
Dubbed "Gladiators Return", the Championships – a qualifying event for the Tokyo 2020 Olympic Games – will see the best modern pentathletes from across Europe descend on the former Roman Spa town which also played host to the 2015 Championships where Joe Choong and Kate French both bagged Rio qualifying slots for GB.
More than 100 leading athletes from across the continent – including reigning Olympic, World and European Champions – will be competing for one of the eight Olympic qualifying places available in both the men's and women's individual competitions. There will also be relay events during an action-packed week.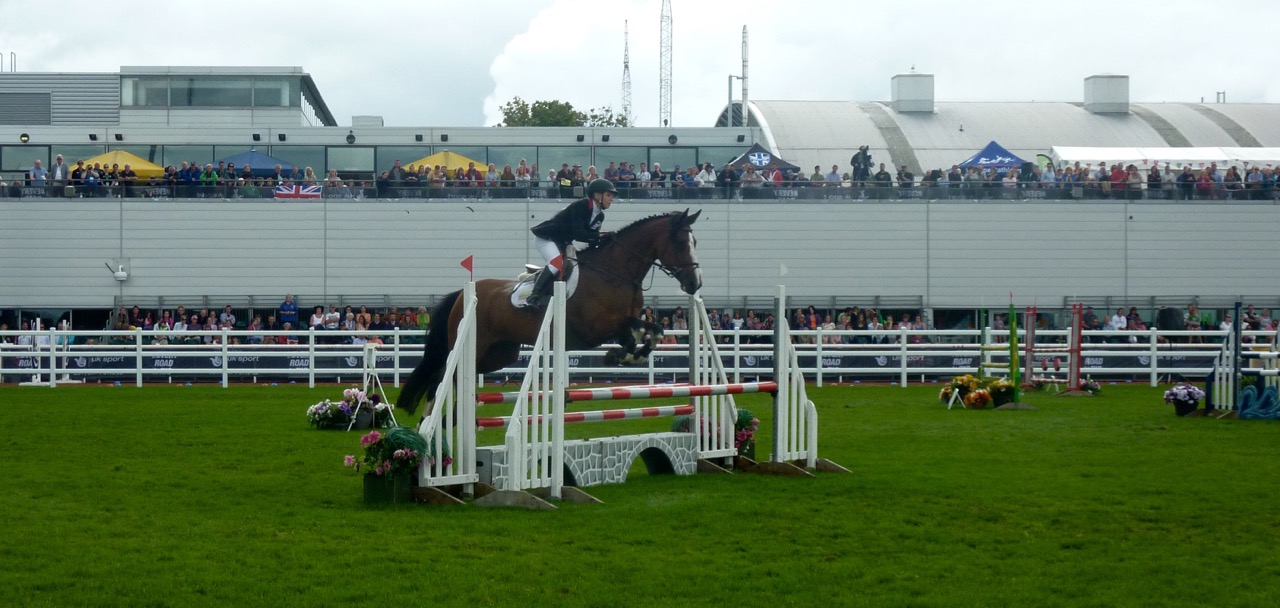 Five sports, one venue
The University of Bath Sports Training Village will be transformed into spectator arenas for all five disciplines – swimming in the Olympic-sized London 2012 Legacy Pool, fencing in the sports hall, show-jumping on the athletics in-field and the run/shoot on the outdoor athletics track and surrounding countryside.
Come and watch world-class sport
Tickets for the event are on sale now from just £3 for adults and £1 for U16s – click here to purchase. As well as enjoying Olympic-level competition, there will also be interactive opportunities to try the sports involved and other attractions for spectators.
Category
Tue 6 / Wed 7 Aug – Relay events (medals presented)
Thu 8 / Fri 9 Aug – individual semi-finals (NB – no riding)
Sat 10 / Sun 11 Aug – individual finals days (medals presented)
Event Pass (6 days )
£50 (early bird) £60 (standard)
Adult early bird
See 5 – £14.00
See 4 – £7.00
See 5 – £20.00
See 4 – £10.00
See 3 – £5.00
See 4 – £16.00
See 3 – £8.00
See 2 – £3.00
See 3 – £12.00
Adult standard
See 5 – £16.00
See 4 – £10.00
See 5 – £22.00
See 4 – £12.00
See 3 – £7.00
See 4 – £18.00
See 3 – £10.00
See 2 – £ 5.00
See 3 – £14.00
Adult on the day
See 5 – £18.00
See 4 – £12.00
See 5 – £25.00
See 4 – £14.00
See 3 – £9.00
See 4 – £20.00
See 3 – £12.00
See 2 – £7.00
See 3 – £16.00
U16 early bird
£1
£1
£2
U16 standard
£2
£2
£3
U16 on the day
£2.50
£2.50
£4
See 5 = Swimming, Fencing, Riding, Combined Running and Laser-shooting
See 4 = Fencing, Riding, Combined Running and Laser-shooting
See 3 = Riding, Combined Running and Laser-shooting