Ticketline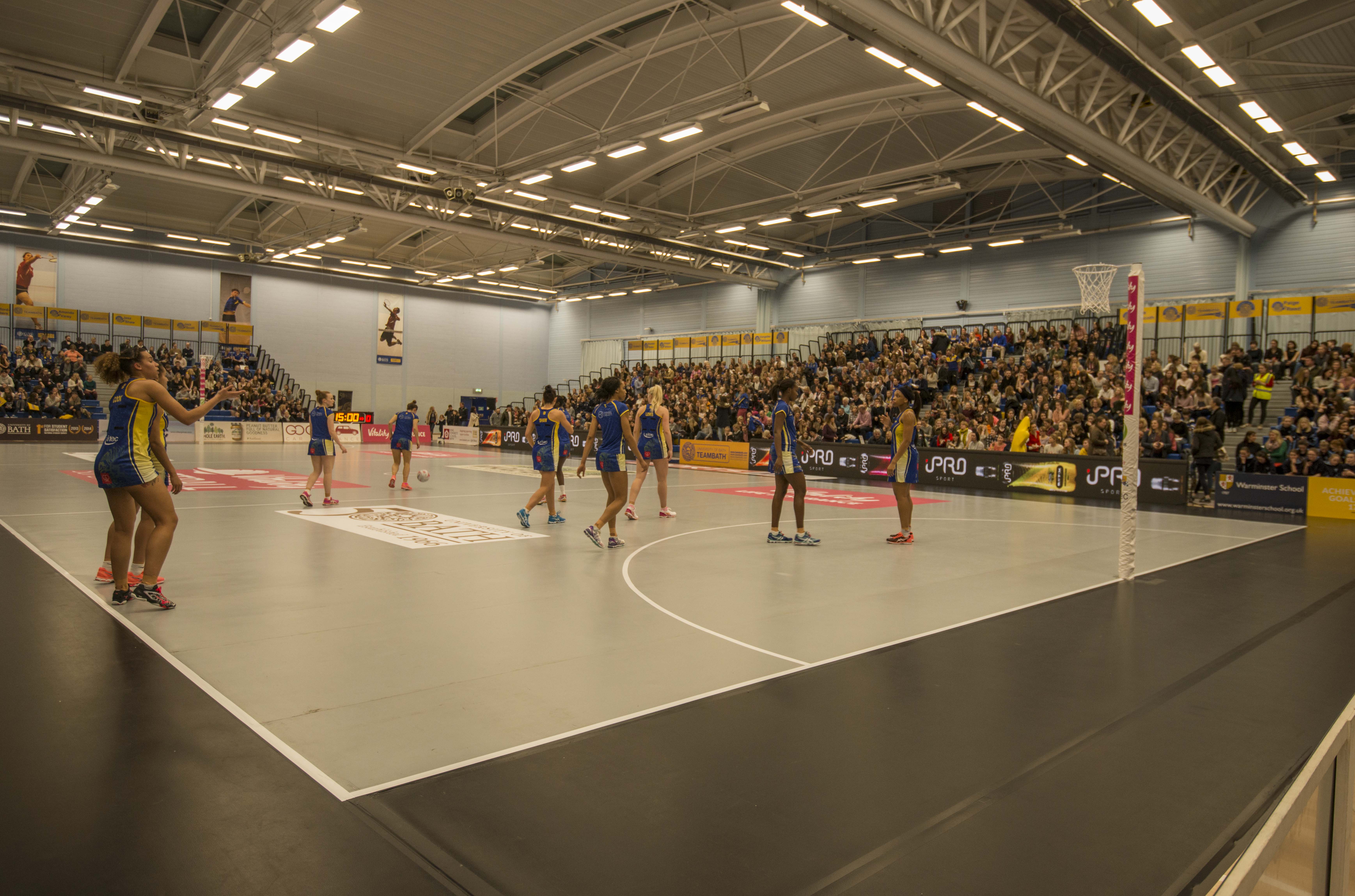 Team Bath works with Ticketline to create a fast and efficient ticketing service for events at the Sports Training Village.
We sell tickets for a range of opportunities to watch Team Bath teams in action, including our Netball Superleague stars. Tickets for the 2018 season are now on sale, both season tickets and for our nine individual matches at the Team Bath Arena.
To purchase, choose one of the options below.
We have changed our Team Bath Arena layout for 2018, enabling spectators to buy designated seats. The guaranteed seat gives people greater flexibility in their arrival time, the chance to watch the pre-match entertainment and more opportunity for pre-match refreshments and shopping experiences. Click on the image below to find out more about the Team Bath Netball matchday experience.
Team Bath merchandise is available to order online via the Team Bath Store, found here.
Event listings

We have a proven track record of hosting sporting events. Our modern and flexible facilities also host a range of non-sporting activities. View what is coming up.

Read More

The Team Bath Arena

The Team Bath Arena hosts national and international netball matches, as well international badminton and national level multi-sport events, conferences and exhibitions.

Read More