Beach Fitness – new for Summer 2020
Get outdoors and get active this summer with an exciting new addition to the Team Bath fitness offering – Beach Fitness!
This energetic fresh-air HIIT (high-intensity interval training) session is taking place every Tuesday, at 9am and 1.30pm, on the beach volleyball court at the Team Bath Sports Training Village and it will be a great opportunity to once again start working out in person with Team Bath's trainers.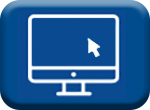 Each session lasts for 30 minutes and numbers are limited, so booking is essential. Social distancing measures will be observed throughout with participants entering and leaving via the outdoor gate next to the hockey pitches.
Please arrive ready to workout and have plenty of water and a towel to hand – you will get sweaty!
The sessions are free to members (who can book up to seven days in advance) and £5 for non-members (who can book up to three days in advance), although it is free to everyone on Tuesday, July 28. Places must be booked in advance – visit www.teambath.com/bookonline for further details.