News and features
Olympic round-up
Medals, records and some history in the making – that was the University of Bath's story in the sporting arenas at the London
2012 Olympic Games, where athletes with Bath links had a hand in Great Britain's first and last medals of the Games.
Past and present students and athletes from the University were in impressive form at the Olympics.
Some 25 athletes who train at the University were selected to compete across seven sports at the Games. The vast majority were representing Team GB, with one each from Egypt and Ghana.
Spreading the message of the Games, Caroline Searle
University of Bath alumni, Caroline Searle, has had her fair share of Olympic and Paralympic participation.
The European Studies graduate has had a very close relationship with the Olympics, having been involved in communicating the most famous sporting event in the world for over 24 years.
Caroline has played a part in every Commonwealth Games since 1986, every Olympic Games since 1988 and every Paralympic Games since 1992; that is not to mention three Olympic Winter Games as well.
Olympic teams celebratory film

Watch a short film celebrating our involvement in hosting athletes from 12 different countries over five continents.
University of Bath Director of Sport, Stephen Baddeley discusses what it means to the University to have had such prestigious athletes training at Bath and celebrates the overall success of acting as a pre-Games training venue.
Message from Stephen Baddeley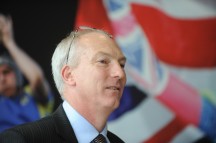 I'd like to take this opportunity to congratulate athletes who train at the University of Bath on their selection to compete at the London 2012 Olympic Games.
The Olympic Games are the highlight of any athlete's career and it's a particularly momentous occasion to have the opportunity to compete at a home Olympics.
I'm very proud to say 25 athletes who train at the University have been selected to compete at the Olympics across seven different sports.
Lindsey helps Ireland to the Olympics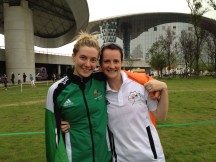 A University of Bath graduate has played a major role in helping Ireland achieve a sporting landmark by qualifying its first modern pentathlete to compete an Olympic Games.
Lindsey Weedon is a former British pentathlete and combined training at the Pentathlon GB High Performance Centre at the University of Bath with studying for a degree in Sport and Exercise Science and then an MA in Coach Education and Sports Performance at the University.
She had always wanted to be at the London 2012 Olympic Games to follow in the footsteps of two of her grandparents, George Weedon and his wife Joan, who competed as gymnasts for Britain at the London Olympics in 1948.
And Lindsey has achieved the feat by helping 21-year-old Natalya Coyle became the first Irish athlete to qualify a place at the Olympic Games in her role as performance director of Pentathlon Ireland.
The Olympics is the pinnacle of an athlete's career –
Stephen Baddeley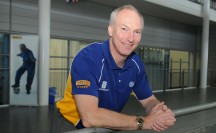 Stephen Baddeley, Director of Sport at Team Bath and former British Badminton Team Manager at the 1992 Olympics, says athletes preparing for London 2012 will currently be experiencing a huge amount of pressure.
"Qualifying for, and then competing in the Olympics is the pinnacle of an athlete's career and the high stakes involved can lead to a tense and stressful environment for all concerned," said Stephen
"There are glamorous sides to competing at this level, there is a great celebratory atmosphere at the Olympics, but what I recall most vividly from 1992 was the sheer intensity."
Four-time World Champion Alexandra relishes home Games opportunity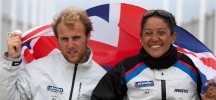 There aren't that many athletes who can claim four back-to-back World Championship titles to their name ­ but University of Bath graduate Alexandra Rickham is one of them.
Alexandra and her sailing partner Niki Birrell, have dominated the SKUD 18 keelboat sailing class in the last four years, wining International Association for Disabled Sailing (IFDS) World Championships titles in 2009, 2010, 2011 and 2012.
An impressive track record of success
Athletes who train at Team Bath have an impressive track record of winning medals on the world's biggest sporting stage.
They have returned to their University of Bath training base proudly clutching medals they won at Olympic Games, Olympic Winter Games and Paralympic Games across a range of sports.
Swimmer Paul Palmer set the ball rolling in 1996 when he struck silver in the 400m freestyle at the Atlanta Olympic Games.
Palmer had moved to the then newly opened 50m pool at the University of Bath, along with coach Ian Turner, to give himself the best possible chance of winning a medal at Atlanta.
Greene faces day of destiny in London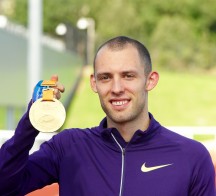 Hurdler Dai Greene will arrive at London 2012 with something of an impressive reputation.
Just a few years ago Greene might have had a chance of sneaking under the radar at a major championships.
But all that changed when the Welshman transferred to train under the expert eye of Malcolm Arnold, UK Athletics National Events Coach Hurdles, and the man that guided John Aki-Bua, Colin Jackson and Jason Gardener to such great things.
Our facilities

Team Bath offers some of the best sports facilities in the UK in an inspirational environment. The £30 million Sports Training Village is the hub of these facilities and is open seven days a week.

Read More

News, reports and features

Catch up on all the latest Olympic & Paralympic news, features, events and reports here.

Read More

Physio and sports science

Fully open to the public, we have a team of highly-qualified therapists and practitioners that offer cutting edge services whether you are an elite athlete, a fun-runner or simply recovering from a recent injury or accident.

Read More