Coaching
Team Bath
We run separate adult swimming classes for beginners, intermediates and advanced sessions as well as parent-child classes and children group sessions.
See our one-to-one coaching sessions and learn to swim opportunities.
Mark Skimming is Team Bath's head swimming coach. Mark coaches the University of Bath's student swimmers and has also coached Paralympians including Liz Johnson and Kate Grey.
Mark was also a member of the England coaching team at the Delhi 2010 Commonwealth Games.
British Gas National Centre for Swimming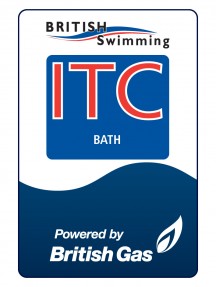 The British Swimming National Centre for Swimming coaching set-up is headed up by David McNulty, who coached Michael Jamieson to a silver medal at London 2012 and Jo Jackson to bronze at the Beijing 2008 Olympic Games.
As part of the performance swimming programme at the University of Bath, performance swimmers have access to dedicated pool times, our high performance gym and our team of specialist physiotherapists and sport scientists.
Contact
Performance swimming
Please contact:
Team Bath Head Coach Mark Skimming
Recreational swimming (courses and classes)
Please contact the Team Bath Swim School: