Application Process and Costs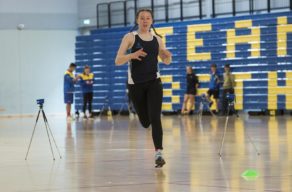 Application Process
Please download the application form below which must be completed by parents or guardians of athletes:
TFAD Application form [PDF]
Please return the completed form to futures@bath.ac.uk or by post to Team Bath Talent Development Centre, Sports Development and Recreation, Sports Training Village, University of Bath, Claverton Down, Bath, BA2 7AY.
If the athlete's application is successful, athletes will be invited to initial sessions by email and further details will be provided.
Costs
Once athletes have attended the initial sessions, they will receive an athlete profile within four weeks. If successful in securing a place on the programme, athletes will be offered a place and informed of what sessions are available. Sessions cost £7 per session which are paid in full for a term. For more information email futures@bath.ac.uk.
Go to: