Health and Fitness qualifications with LEAP Academy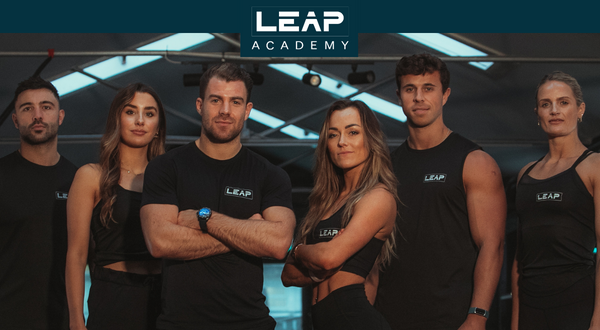 The Team Bath community can once again qualify as health and fitness professionals with our new training partner – LEAP Academy. LEAP Academy are an independent training provider who offer high-quality online qualifications such as Level 3 Personal Training and Level 4 Advanced Sports Nutrition.
Through our partnership students and the wider community can access a good discount to LEAP Academy courses, making them some of the best value qualifications available. Click here for more information on prices and how to access the discount.
Courses available to the Team Bath community
Level 2 Gym Instructing Certificate;
Level 3 Gym Instructing and Personal Training Diploma;
Level 4 Advanced Sports Nutrition Certificate.
To register your interest and find out more about the course prices and discounts follow this link.
All the LEAP qualifications have been designed and written by academics, accredited by a leading awarding organisation and delivered by inspirational leaders who have first-hand experience and successful careers in the industry. The courses are delivered through their online learning portal where you can access all of the content, assessments and tutor support remotely.
What sets LEAP apart from other online training provider is their high-quality, video-rich content that is delivered by well-known fitness professionals. You will be taught by the likes of Bradley Simmonds, Talilla Henchoz and James Middleton who help keep the course content engaging, interesting and will also share their personal tips for succeeding in the industry.
Through their student Facebook group you will also have access to job listings, brand discounts and Q&As with industry experts and employers for continued support after your qualify.
Find out more about LEAP Academy in this video: