Media, sponsorship and marketing enquiries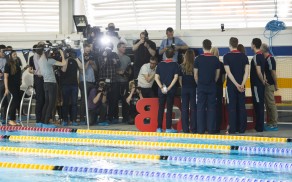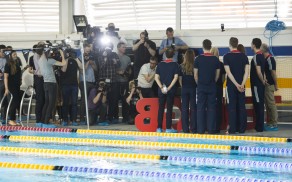 Sponsorship, commercial partnerships, official supplier and advertising enquiries
If you would like to know more about how to associate, activate or advertise alongside Team Bath please email Steph Bryan at sportsmarketing@bath.ac.uk.
Media Enquiries
All filming and photography in the Sports Training Village must be approved in advance by the media department. Please click here to submit a filming or photography request.
We also deal with, among others, interview and accreditation requests and image enquiries, as well as generate content for this website and the Team Bath social media channels.
Contact the Team Bath press office on 01225 384211 on weekdays, or email sportspress@bath.ac.uk. For urgent out-of-hours enquiries, please call 07890 914560.
If you wish to be added to the Team Bath mailing list for press releases and editorial photos, please email sportspress@bath.ac.uk. Your details will not be used for any other purposes or shared with a third party – please click here to see the Team Bath privacy policy.
Please note, this is the marketing and communications office for the sports department. To contact the University of Bath's marketing and communications office, call 01225 385798 or click here for further details.