Vocational Courses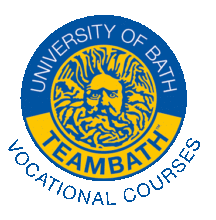 Start your health, fitness or leisure career or upskill your current qualifications with our Vocational & Applied Skills Team.
Our team of elite practitioners and educators are focused on delivering unique educational experiences in the world-leading training environment at the University of Bath to further your ambitions and support your educational and career journey.
Whether you are an athlete, a student or simply interested in opportunities to work in the sport, health and fitness industry, we provide a high-quality and inspirational service.
Click on the buttons below to find out more about the following courses:
For more information, please click here to fill out a contact form.