Fitness
Open to all – students, staff and members of the public – the newly-expanded Team Bath Gym & Fitness Centre features state-of-the-art cardio equipment, free weights and strength machines designed to help you achieve your fitness goals. The facility more than doubled in size in February 2019 when a new two-storey extension opened, providing a dedicated spin studio and other space and equipment across three floors.
Opening hours
Monday-Friday: 6.30am-10pm
Saturday and Sunday: 8am-7pm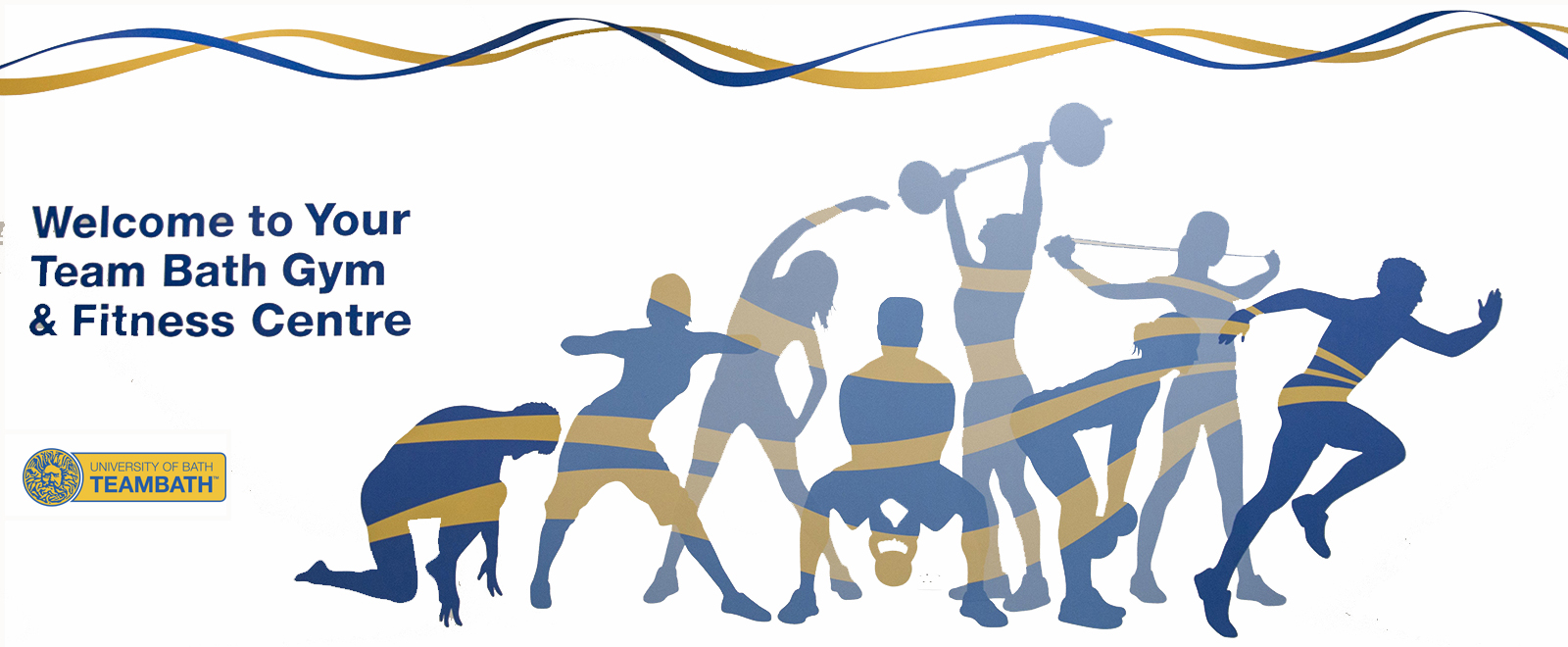 Access
The Team Bath Gym & Fitness Centre is available on both a pay-as-you-train and membership basis, allowing one-off visits, monthly passes or year-round access.
For more information about our equipment, prices and membership options, click here.
Team Bath offers 100 fitness classes each week, ranging from classes for beginners to classes for the super fit. They take place in the purpose-built studio and spin studio in the new two-storey gym extension opened in February 2019.
Classes timetable
Access
Our group exercise classes are available on a flexible basis, allowing users to attend on a class-by-class basis or via a cost-efficient long-term membership.
For more information about PAYG prices and memberships options, click here
Swimming

Team Bath's 50m Olympic Legacy pool offers all members of the public swimming lanes seven days a week.

Public swimming lanes timetable

Access

Users can access Team Bath's pool for as little as £4.30 on a pay-as-you-swim basis and for even cheaper with a Team Bath membership.

For information related to pay-as-you-swim prices and opening hours, click here.
Athletics
Our 400m floodlit athletics track is open to all users to train on the same facilities as used by our Olympic and Paralympic athletes.
Access
Team Bath's athletics facilities can be used on a pay-as-you-go basis or via a membership.
For more information about pay-as-you-go prices, click here.
For memberships information, click here.
Team Bath Gym & Fitness Centre

Our newly-extended gym features 102 stations with some of the best facilities around. There are 57 new pieces of cardiovascular equipment include a dozen treadmills, 11 cross-trainers, 10 rowing machines and 45 strength stations with an impressive range of free and fixed weights.

Read More

Fitness classes

You can step up the pace of your training or ease off and relax thanks to the diversity of our studio classes. We typically offer around 100 classes a week, covering everything form revolution cycling, Latino aerobics and circuit training to yoga and Pilates.

Read More

Memberships

We offer a range of competitive gym, studio classes, athletics, tennis, swimming and Team Bath+ membership packages to help you achieve your fitness goals in a uniquely inspirational setting.

Read More