Student membership options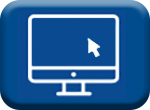 If you are a student at the University of Bath, you can take advantage of the world-class gym facilities on campus for just £299* a year.
Keeping physically fit and active is part of an important work-life balance while studying, with research showing that regular exercise can lead to increased productivity and reduced stress.
Get up and running before lectures with a workout in the Team Bath Gym & Fitness Centre, meet up with friends for a group exercise class or clear your mind and refocus while running on the treadmills – there are no shortage of fitness options with indoor and outdoor group exercise classes every week and two dedicated gym zones. If you are studying remotely, you can also take advantage of online classes with our new virtual fitness offering.
Train during term and at home
Also included in student gym membership during the 2020-21 academic year is access to more than 100 other gyms nationwide through the BUCS UNIversal Gyms programme, allowing you to train when back home or on placement.
Join now
Annual student membership costs just £299* – that provides access to the Team Bath Gym & Fitness Centre and group exercise classes (indoor, outdoor and virtual). Workouts are currently available in one-hour slots (subject to change) and are must be booked in advance. Please click here to find out more.
All gym members also receive: one free individual personal training session; one free group personal training session; and a free personalised training programme which can be updated every two months.
You can sign up online using your bath.ac.uk email address and associated PIN by clicking here or using the options below (if you have forgotten or misplaced your PIN, please click 'forgotten PIN' and it will be resent to your bath.ac.uk email address).
For an informative chat or an informal look around our facilities, please email our memberships team at teambath-memberships@bath.ac.uk, fill in our enquiries form or call on 01225 383597.
Need help registering online? Click here for our simple guide.
* While the annual student membership fee is expressed as a yearly membership, the charge relates to term-time use only. On this basis, students may not freeze their memberships for the vacation periods.
| | | |
| --- | --- | --- |
| Click here for more information about online bookings and payments. | Click here for membership terms and conditions. | Click here to view or download our direct debit form. |
| Click here to view our Health Commitment Statement. | Click here for our data protection policy. | |
Student Sports Pass
All University of Bath students receive access to a host of our other facilities at the Sports Training Village – including the Olympic-sized swimming pool and tennis courts – through the Students Sports Pass. Click here to find out more.