University of Bath student membership options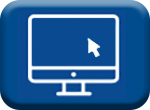 If you are a student at the University of Bath, you can take advantage of the world-class gym facilities on campus for as little as 95p per day.
Keeping physically fit and active is part of an important work-life balance while studying, with research showing that regular exercise can lead to increased productivity and reduced stress.
Right now we're offering a great 'buy one month, get one month free' student gym and classes offer, plus three- and four-month bundles as well as our regular annual membership.
Get up and running before lectures with a workout in the Team Bath Gym & Fitness Centre, meet up with friends for a group exercise class or clear your mind and refocus while running on the treadmills – there are no shortage of fitness options with two spacious, well-equipped gym zones plus dedicated cycling and fitness studios. If you are studying remotely, you can also take advantage of online classes with our virtual fitness offering.
Train both in Bath and at home
Also included in student gym membership is access to more than 100 other gyms nationwide through the BUCS UNIversal Gyms programme, allowing you to train when back home or on placement during your membership period*.
Join now
All gym members receive one free individual personal training session; one free group personal training session; and a free personalised training programme which can be updated every two months.
You can sign up online using your bath.ac.uk email address and associated PIN by clicking here or using the options below (if you have forgotten or misplaced your PIN, please click 'forgotten PIN' and it will be resent to your bath.ac.uk email address).
For an informative chat or an informal look around our facilities, please email our memberships team at teambath-memberships@bath.ac.uk, fill in our enquiries form or call on 01225 383597. Need help registering online? Click here for our simple guide.
| | | |
| --- | --- | --- |
| Click here for more information about online bookings and payments. | Click here for membership terms and conditions. | Click here to view or download our direct debit form. |
| Click here to view our Health Commitment Statement. | Click here for our data protection policy. | |
Student Sports Pass
All University of Bath students receive access to a host of our other facilities at the Sports Training Village – including the Olympic-sized swimming pool and tennis courts – through the Students Sports Pass. Click here to find out more.
* The BUCS UNIversal Gyms programme is now digital, with bookings for other participating gyms being taken online through the BUCS Play app. Please click here for step-by-step guides (external site).