Public appointments – Phoenix Physio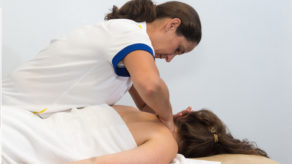 Phoenix Physio – an independent business which operates out of the Team Bath Physio & Sport Science Centre – is run by Clinical Director Joni Morley, who is committed personally and professionally to deliver a superior experience to all clients.
Joni is a dedicated, effective, hands-on physiotherapist who is passionate about identifying and diagnosing conditions and their causes. She has a keen eye for assessing biomechanical issues and believes in looking at the body in a holistic way to address the root cause of the problem and offers you permanent, collaborative solutions.
Having worked in London, Bath and toured internationally with the Circus, coupled with over 25 years of clinical experience, Joni has the expertise and knowledge to reduce your pain and help you recover better and stronger. Phoenix Physio will help you Feel better, Move better, Live better and Perform better.
Phoenix Physio will provide the highest level of clinical safety possible and full risk assessments, legal, regulatory and professional requirements, PPE and infection control measures are in place during the Covid-19 pandemic.
Usual operating hours
Monday 8am-2pm.
Tuesday 8am-2pm.
Wednesday 8am-4pm.
Friday 8am-4pm.
Special offer
University of Bath staff and students qualify for a 10 per cent discount, as do Team Bath members. Please ask Joni for more information when booking.
Make a booking
To book in for an assessment or for further information, contact Joni via the following means: