Badminton
Team Bath offers a full range of badminton from performance players seeking to represent their country to sessions for children, club players and recreational players.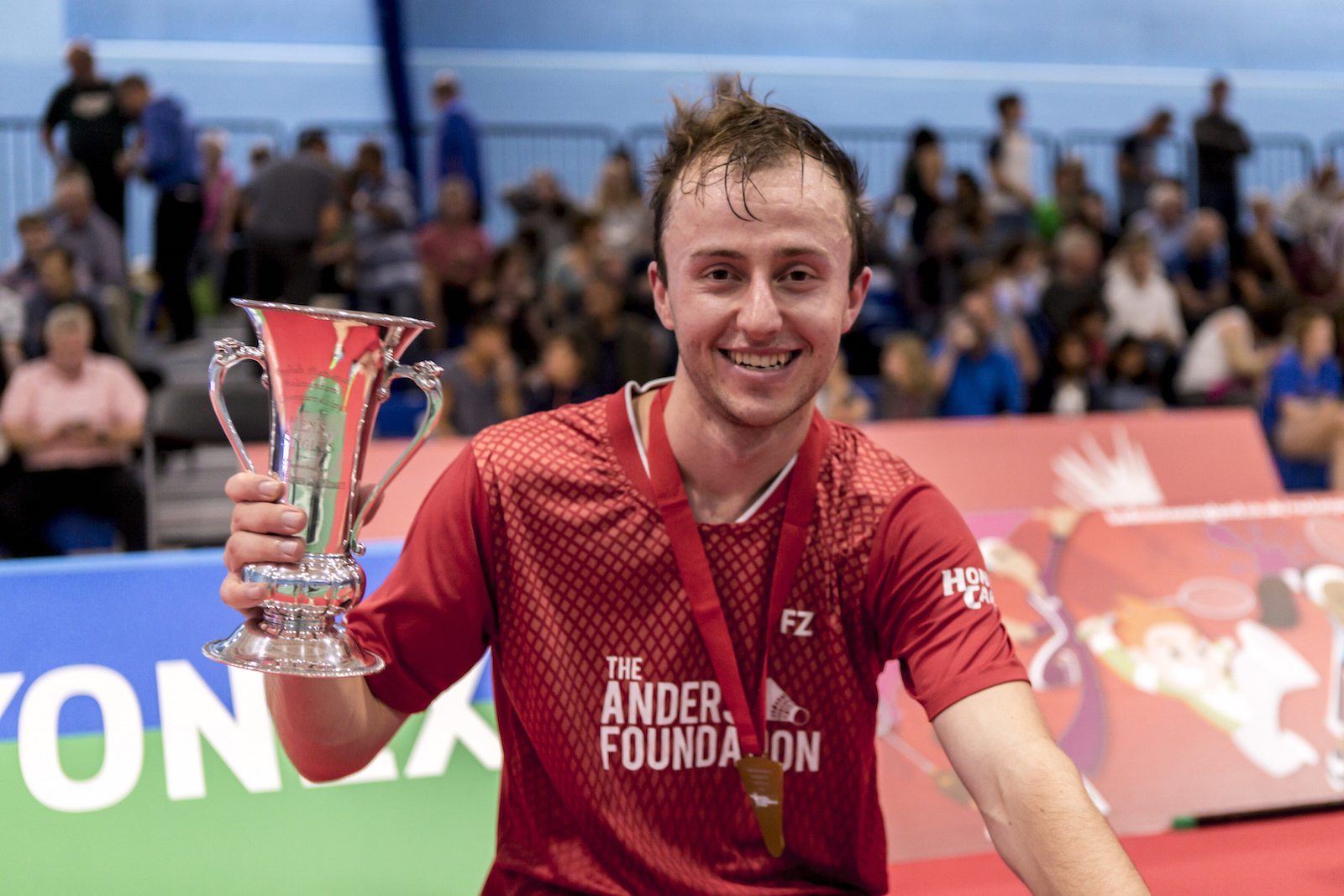 A history of top level success
Team Bath's elite badminton set-up is led by former England no.2 Peter Bush. He has been Team Bath Head Coach since 2005 and continues to develop players who have gone on to represent their country, including double Olympians Richard Vaughan and Hadia Hosny El Said.
A number of successful players, including London 2012 Olympian Hadia Hosny El Said (Medical Biosciences), Heather Olver (Coach Education & Sports Development), Angus Pederson (Chemical Engineering), Alex Lane (Sports Performance) and Molly Chapman have combined training with studying at the University of Bath.
A thriving recreational and club environment
More than 250 members enjoy the badminton provision offered by the university's SU Sport programme, which includes social evenings and an annual Christmas tournament.
Visit the SU Sport badminton page.
Non-students can enjoy our top class facilities by hiring our courts whilst children can develop their badminton skills through our Team Bath Tribe badminton programme.
A great place to train and compete
Our sprung wood floors in both the main Sports Hall and the Founders' Hall are ideal both for performance players and for a recreational game and are perfect as a venue for badminton tournaments at all levels.
We have hosted:
• England v Japan (2009)
• The Badminton England Elite Open Circuit
Badminton contacts
Head Badminton Coach > Peter Bush
Book facilities
Individual court bookings
For individual Badminton court bookings, please contact the STV Reception on 01225 386339.
Block bookings and events
For block bookings or events at the STV Sports Hall or Founders Hall please contact Sarah Stone on 01225 383690.
Prices
Courts can be booked for the following hourly rates:
Non-member: £10.80
Concessions: £9.70
Concessions are staff, under 16s, over 60s, disabled customers, Alumni card holders and external NUS card holders.