University of Bath Hockey Club
The University of Bath's student-dedicated hockey programme is headed by Ian Cordwell. The club is made up of four men's and four ladies' teams who play in the British University and Colleges (BUCS) leagues on Wednesdays, as well as other teams that play friendly matches. Student players also have the opportunity of stepping up into the set-up of our partner club Team Bath Buccaneers.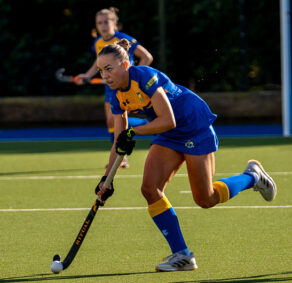 Each university team has its own dedicated coach and trains at least once a week with other optional training sessions run throughout.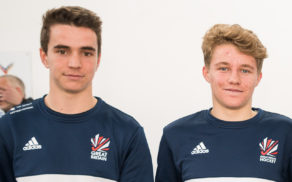 The teams play on water-based and sand-dressed hockey pitched, both situated on campus at the University's world-renowned Team Bath Sports Training Village.
Many of the student hockey players also represent Team Bath Buccaneers in England Hockey League competition, while recent graduates Peter Scott and Tim Nurse have both played for England at senior and U21 level. Sports Performance student Vicki McCabe was also part of the U21 squad that made history in April 2022 by winning England's first-ever medal at the Women's Junior Hockey World Cup in South Africa.
Contact
For information regarding joining the club, visit the SU Sport website.