Hydro pool
The Hydro Pool in the Team Bath Sports Training Village is available for use by members of the public – bookings must be made in advance.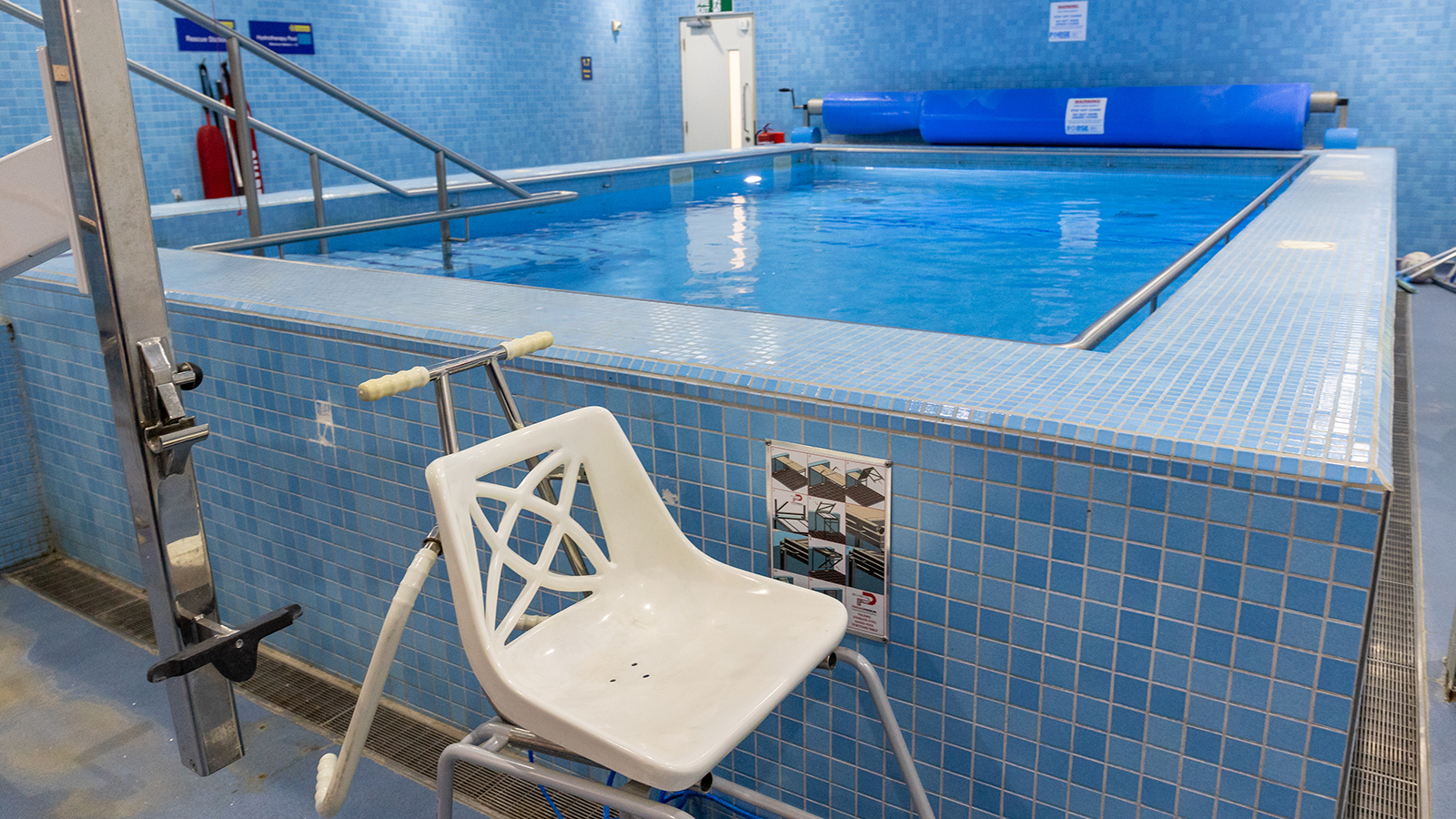 We currently offer the following:
Shared Access (Mondays & Wednesdays Only)
The cost for shared Hydro access is £10 for a 30-minute session.
Your session will be shared with one other adult.
Exclusive Use
The cost for exclusive Hydro access is £20 for a 30-minute session.
You are welcome to bring a friend or family member along to share the pool session with you (adults only and up to a maximum of four people including yourself) at no additional cost.
General information
The Hydro Pool is located on the ground floor of the Sports Training Village, at the end of the corridor leading to the Indoor Tennis and Dojo facilities, and changing facilities, a shower and a toilet are located within the Hydro area.
The Hydro Pool is 6.5 meters long by 3 meters wide with a depth of 1.4m in the shallow end and 1.7m in the deep end.  The temperature of the pool is maintained at roughly 32-35 degrees.
The Hydro Pool is accessed via a series of shallow steps but there is also seated hoist access directly into the water.
A lifeguard will be in attendance at all sessions but please note that we do not provide physiotherapy support or swimming advice during these public sessions.  You are welcome to make you own arrangements for Physio support but please note that you will need to book an exclusive use session if they are in attendance.
We can allow non-swimmers and less confident swimmers to use this facility but we strongly recommend that non-swimmers wear some form of buoyancy aid or arm bands.
We hold a small amount of equipment (pool floats, noodles) that can be accessed by customers using this facility but you are also welcome to bring your own clean equipment.
How to book
For current availability or to make a booking please contact Amy Pinchen (as2171@bath.ac.uk) or call 01225 387407.