Youth sport
Team Bath offers an exciting range of youth sport and fitness activities based at the inspirational Sports Training Village where top athletes also train and compete.
Our youth sport offering includes:
Our sessions are run by expert coaches, and many of the sport clubs based at Bath have dedicated youth programmes, including athletics, badminton, football, judo, netball and trampolining.
Team Bath Tots
Team Bath Tots activities offer fun and energetic multi-skill movement sessions to encourage young children to play.
We offer dedicated programmes in football, judo, swimming, tennis and trampolining with an aim of providing a fun-first experience of sport to inspire the next generation of athletes.
Team Bath Tribe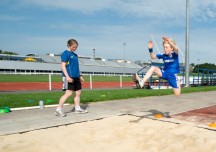 Our Team Bath Tribe activities are designed for children aged seven to 14 to begin developing the fundamental skills required for participating in sport.
We offer regular weekly Tribe classes throughout the school terms providing participation and development courses in a safe and inspiring environment in sports such as badminton, judo, netball, football, tennis, swimming, athletics and trampolining.
Team Bath Futures: Athlete Development
Team Bath Futures: Athlete Development is the family of activities and services targeted at youth athlete development. It ranges from research into growth and maturation to the coaching of children within physical activity or sport and the prevention and management of injuries.
The aim is simple: to provide the highest level of care and service in order to develop good athletes who wish to participate in sporting/physical activity throughout the entirety of life.
Strength and Conditioning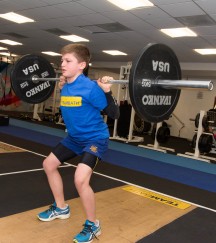 Our strength and conditioning programme aims to support the core development of 11-18 year olds who may well be competing in local sport clubs.
We work with individuals, groups and whole clubs/teams to improve fitness and sport-specific strength and conditioning to enhance performance and prevent injury.
Holiday Camps
During the school term breaks, Team Bath offer academies and camps for talented, developing, aspiring and novice performers of all ages.
Sport-specific camps in a wide range of sports are run during the year with our qualified coaches providing a fun and progressive environment to learn new skills and attempt new activities.
Group visits/school trips
School groups of all years can tailor their own experience at the University of Bath.
Over 2,000 pupils from year groups 3-13 explored the sporting facilities last year, taking part in multi-skill assessments, fundamental movement skills, sport-specific sessions, career guidance, sports science sessions and athlete question and answer sessions.