Holiday activities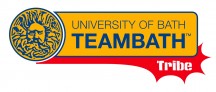 During the school term breaks, Team Bath Tribe deliver academies and camps for talented, developing, aspiring and novice performers.
Sport-specific camps in hockey, badminton, netball, trampolining and athletics are run during the year with our qualified coaches providing a fun and progressive environment to learn new skills and attempt new activities.
Details of future camps will be available shortly. Thank you to everyone who attended our October 2021 camps.
Bookings
Please click here for full instructions of how to book places. Remember, if you are a University of Bath staff member, you should email Tribe@bath.ac.uk to book directly (discounts cannot be applied online).
* Multi-sports sessions may contain athletics, badminton, football, netball and a variety of multi-skills games, with content dependent on the facilities available for each session.
Work with us
Calling all sports coaches… Do you have a Level 1 (or above) UK coaching qualification in athletics, badminton, football, judo, netball, swimming or trampolining?
Would you like to earn good rates of pay while coaching children in a fun and inspirational environment? Team Bath Tribe have a range of casual roles available. If you are interested, please send a copy of your CV to tribe@bath.ac.uk for more details.
---
Other sports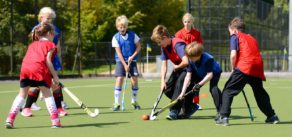 Team Bath's netball and tennis programmes also run holiday camps. For full details of each, visit the following pages:
Keep up to date
To keep up with the very latest news, join our mailing list:
Email the Tribe team with your email address: tribe@bath.ac.uk.
Or like our Facebook page: