Student sport
Why Team Bath?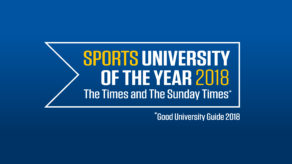 The University of Bath offers the combination of studying at a leading UK university with a fabulous sports offer.
On campus we have a £30 million Sports Training Village which houses our world class facilities as well as the coaches, physiotherapists, sport scientists and other support personnel who help create such an inspirational environment just a stone's throw away from the academic buildings and on-site halls of residence.
We have been named as 2018 Sports University of the Year in The Times and Sunday Times Good University Guide – click here for the full story.
Our student sport offering includes: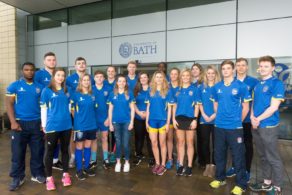 Sport scholarships
We offer a number of scholarships to talented students looking to ease the financial burden of attending university by representing the University of Bath in various competitions.
Visit our Scholarships page

Performance clubs
The university's dedicated coaches from national and international sports backgrounds work closely with the SU Sport organised clubs and teams.
Our teams regularly compete at the top level of BUCS competitions and many of our students past and present have represented their country at the World University Games.
Student recreation and fitness programmes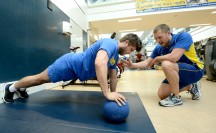 Our student sport offering also includes opportunities for students who want to play sport and stay fit at a recreational level. We run various schemes such as the 3:thirty programme for trying new sports in a social environment as well as fitness programmes in the gym and classes.
Work experience opportunities
Students can benefit from development and work experience opportunities whilst at Bath. Our flagship programme is the Zambia IDEALS Project in which students coach and play sport in the Zambian capital Lusaka as part of a community-improvement scheme.
Closer to home, there are opportunities for students to coach community teams, work at events and to learn and understand the system of our sales and membership teams, pool operators and gym staff amongst much more.
Coaching opportunities
Team Bath Tribe provides a perfect opportunity for students to get involved in coaching young athletes. Students can develop their careers and experience working in a dynamic environment alongside qualified coaches.