The Pro Team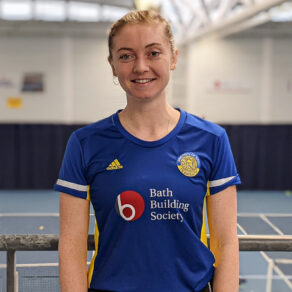 Team Bath's Pro tennis team is a squad of male and female players that are playing professionally with the aim of reaching the ATP and WTA tours. This often involves players starting out on the ITF Futures tours and working through the challengers to get to the main tour.
There are many areas that can impact a professional player and their career. As always, we work with the players to work out what is right for them as an individual and then as a tennis player.
Key considerations:
Load: An appropriate training schedule needs to be put in place for a player to be able to develop their game and prepare them for the demands of tournaments without causing injury.
Scheduling: Depending on their ranking, a schedule will be put in place to give the player a chance of climbing up. This may also be tied in with a target of a certain number of matches for the year.
Budget: A player must be able to manage their own budget. This may mean striking a balance of playing world ranking events and other competitions to make money. As players progress up the rankings there are more opportunities to earn money from world ranking events.
Lifestyle: Being a professional with a sole focus on tennis can be a big adjustment. Balancing that with being happy off court is key to success.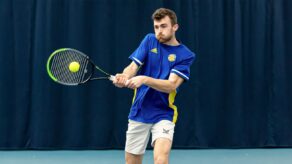 The pro team program continues the key fundamentals of the Team Bath programme
Hitting at the top of the bounce;
Moving through the ball;
Following a good hit (transition to the net);
Attacking second serves.
As players grow, we work with them to develop their identity and gain a true grasp of what makes them an effective player. This is where player's programmes become individualised to make sure they work at key areas to enable their games and identity to flourish.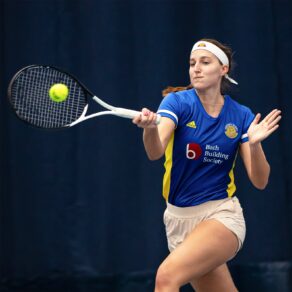 Players have access to technical, tactical and match-play sessions. These sessions are always underpinned by the psychological aspects of the game. Coaches work at this daily, with the help of sports psychologists, to make the players as mentally robust as possible. Players can have additional off-court sessions with sports psychologists if required. Alongside this players engage in strength and conditioning training, prehab sessions and on-court movement coaching.
Support while away at tournaments is key to a player's success. Our coaches travel to domestic and international tournaments to watch players compete and monitor how their game is developing, providing a true reflection of their progress.
How to apply
Please email Head of Performance Ian MacDonald (jim21@bath.ac.uk) or Pro Team Lead Coach Craig Procter (cap24@bath.ac.uk) and if appropriate a visit can be arranged. If the player is of the right level and all parties agree Team Bath is the right place to train then a player can start immediately.
Meet the team