Modern Pentathlon
The Team Bath Sports Training Village has been home to Pentathlon GB's National Training Centre since 1998. Many world medal and Olympic medal-winning athletes have trained and/or studies at the University of Bath during that time, with current star names including 2018 World Champion and 2019 European Champion Jamie Cooke, 2019 World Cup Final Champion Joe Choong and World and European medallist Kate French.
Both Samantha Murray, the London 2012 Olympic silver medallist and 2014 World Champion, and Mhairi Spence, the 2012 World Champion, are University of Bath graduates.
In 2019, the Sports Training Village once again played host to the Modern Pentathlon European Championships, a qualifying event for the Tokyo 2020 Olympic Games. The 2015 European Championships were also staged here and proved a great success on the road to Rio 2016.
A phenomenal record of success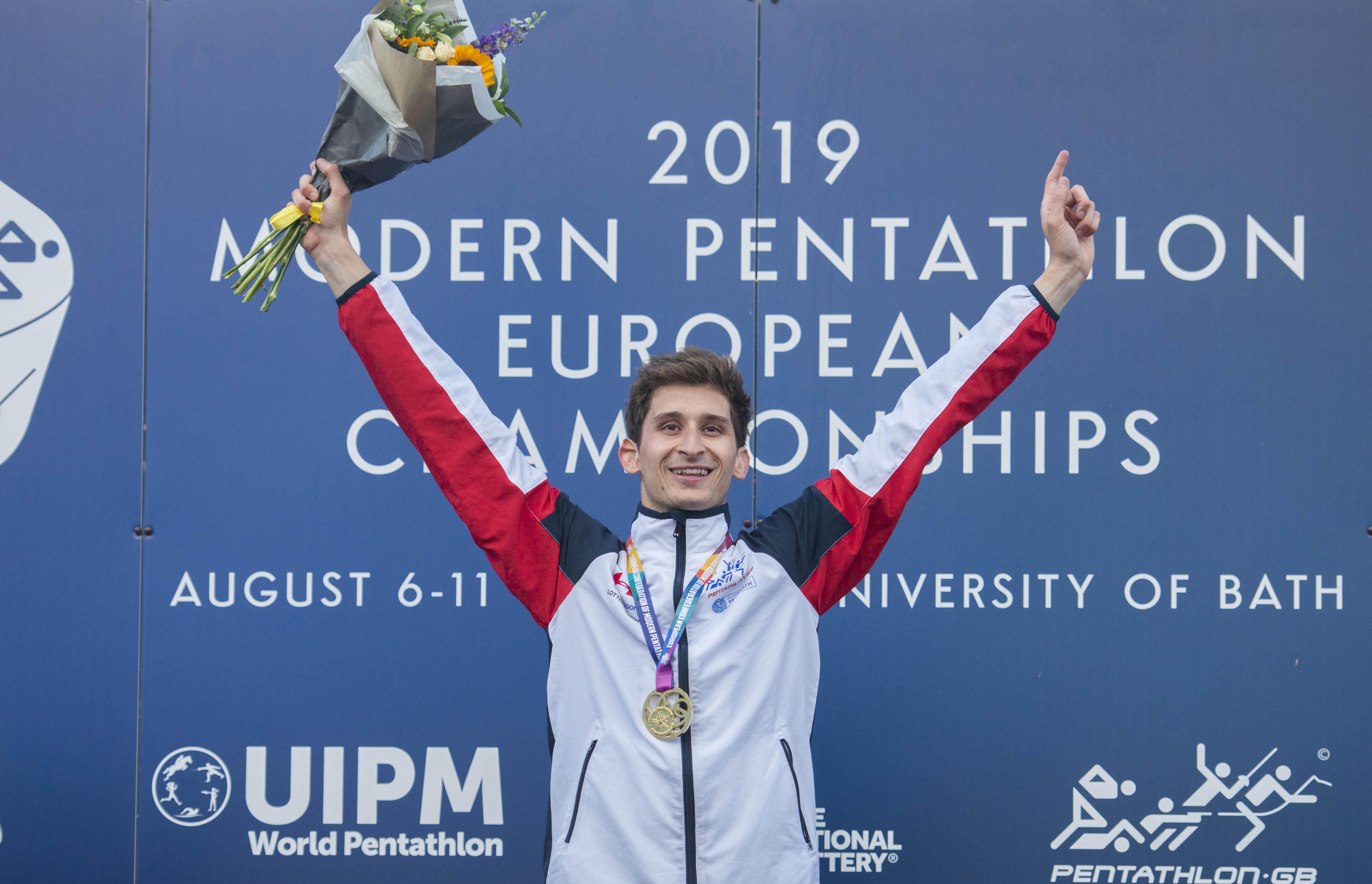 Great Britain has an outstanding track record in the sport, with Britain's women winning a medal at every Olympic Games from Sydney 2000 to London 2012.
Dr Stephanie Cook and Kate Allenby – both inductees into the University of Bath Hall of Fame for Sport – won gold and bronze respectively at Sydney 2000, Georgina Harland won bronze at Athens 2004, Heather Fell won silver at Beijing 2008 and Samantha Murray won silver at London 2012.
There has also been plenty of World Championships success over the years with Dr Stephanie Cook, Mhairi Spence, Samantha Murray and Jamie Cooke all having won gold. Jamie and Joe Choong have also won the World Cup Final title.
Facilities at the STV include indoor fencing pistes, indoor and outdoor shooting ranges equipped with laser shooting targets, a floodlit eight-lane athletics track, an Olympic legacy 50m swimming pool, a high-performance gym exclusive to performance athletes and a physiotherapy and sport science-dedicated centre. Click here for more details.
Modern Pentathlon contacts
Pentathlon GB National Performance Director: Jan Bartu
University Fencing Club: studentfencing@lists.bath.ac.uk
University Riding: studentriding@lists.bath.ac.uk
University Shooting Club: studentshooting@lists.bath.ac.uk
University Swimming Club: studentswimming@lists.bath.ac.uk
University Athletics Club: studentathletics@lists.bath.ac.uk
Book facilities
To book the fencing salle or pentathlon hall, please click here to email Lynn Chappell or call her direct on 01225 385952.
2020-21 academic year
All modern pentathlon activities – coaching, training, competition and recreational – will be subject to prevailing Government and sport-specific guidelines.