Coaching, clubs and current squad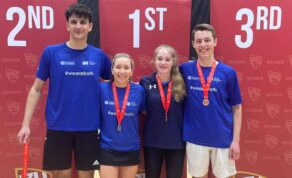 Former England international Peter Bush is Team Bath's Head Badminton Coach at what is one of Badminton England's two High Performance Centres.
Peter, a former English number two, set up the Badminton England High Performance Centre at the University of Bath in 1998 and became the University's Head Badminton Coach in 2005. He has a proven track record in helping young players develop their game.
Dedicated training sessions
Performance athletes based at Team Bath have dedicated training sessions and access to the world-class support services on one site.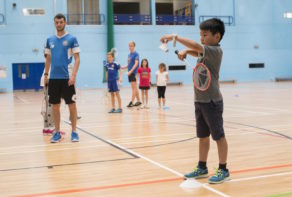 Our high performance centre also hosts a Team Bath Futures squad, which trains at Team Bath once a week.
One-to-one coaching
We also offer one-to-one coaching for players who aren't members of our performance squad, while young people can try out or develop their games through Team Bath Tribe.
Clubs
The University of Bath Students' Union Sports Association has a thriving badminton club for students, with the men's and women's 1st teams regularly winning their BUCS league during recent seasons.
Young people and children can have a go at the sport through Team Bath Tribe.
Please see our badminton home page for court booking information.