Birmingham 2022 Commonwealth Games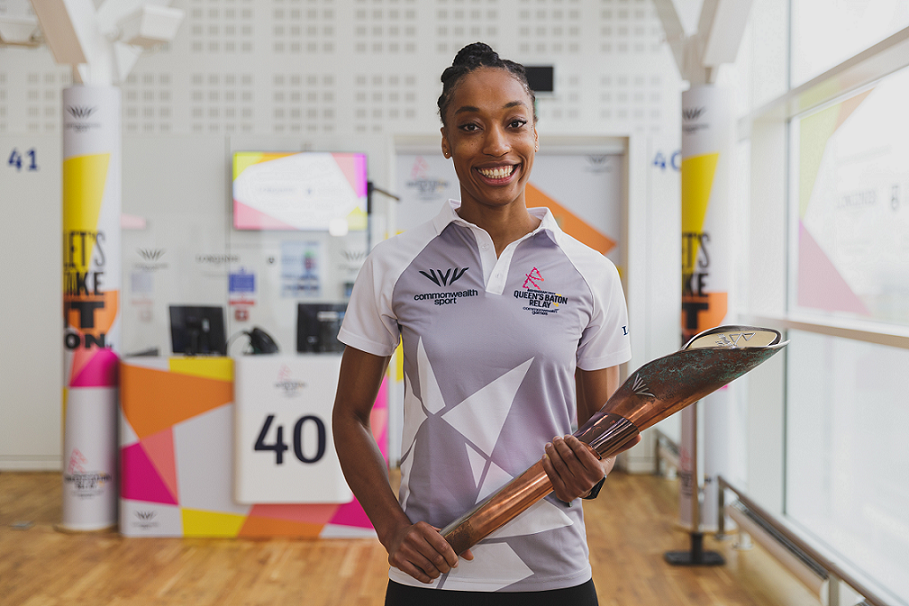 Sportspeople based at the University of Bath across a wide variety of sports are aiming to compete in front of a home crowd as Birmingham hosts the Commonwealth Games in 2022. 
An impressive 44 medals were won by athletes training at the Team Bath Sports Training Village during the 2014 and 2018 Commonwealth Games in athletics, judo, netball, swimming, triathlon and weightlifting among others.
The 2022 Games will take place at venues across the West Midlands from July 28 to August 8. We will update this page with news, information and team selections during the build-up.
We spoke to Team Bath Netball and England legends Serena Guthrie and Eboni Usoro-Brown about the prospect of defending the gold they won in Australia in 2018 at a home Games in 2022 – click here to see what they had to say.
Layla Guscoth, another Team Bath Netball star, had the honour of sending the Queen's Baton Relay on its way around the world from her home city of Birmingham in October 2021 (pictured above). Click here to find out more.
Track-and-field brothers Cameron and Alastair Chalmers, both Sports Performance graduates, were the first University of Bath-associated sportspeople to be officially selected for Birmingham 2022 when they were named in the Guernsey squad in November 2021. Click here for the full story.
Countdown to the Games