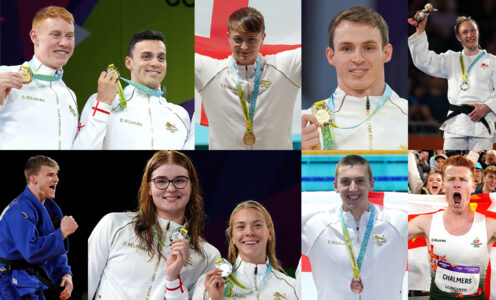 History-making athletes who train, study or studied at the University of Bath finished the Birmingham 2022 Commonwealth Games with a fantastic 33 medals between them– seven gold, 17 silver and nine bronze.
They came across three different sports – a first-ever athletics medal for Guernsey from Sports Performance alumnus Alastair Chalmers; two brilliant judo medals for Team Bath's Rhys Thompson and Sports & Exercise Science alumna Gemma Howell; and an incredible 30-medal haul in the Sandwell Aquatics Centre, 25 of them for British Swimming Performance Centre Bath athletes coached by David McNulty.
Leading the way with seven medals was Bill Whiteley Sporting Scholar Tom Dean, whose one gold and six silver made him Team England's most decorated athlete at a single Commonwealth Games.
Stephen Baddeley, Director of Sport at the University of Bath, said: "We're very proud of the athletes' achievements. The swimmers did exceptionally well, which was expected after their achievements at the Tokyo Olympics, and there were impressive medals in judo and for Alastair in athletics. Well done to all who competed."
Sadly there was disappointment for Team Bath Netball players past and present on Sunday as England were defeated 55-48 by New Zealand in the bronze-medal match at the NEC.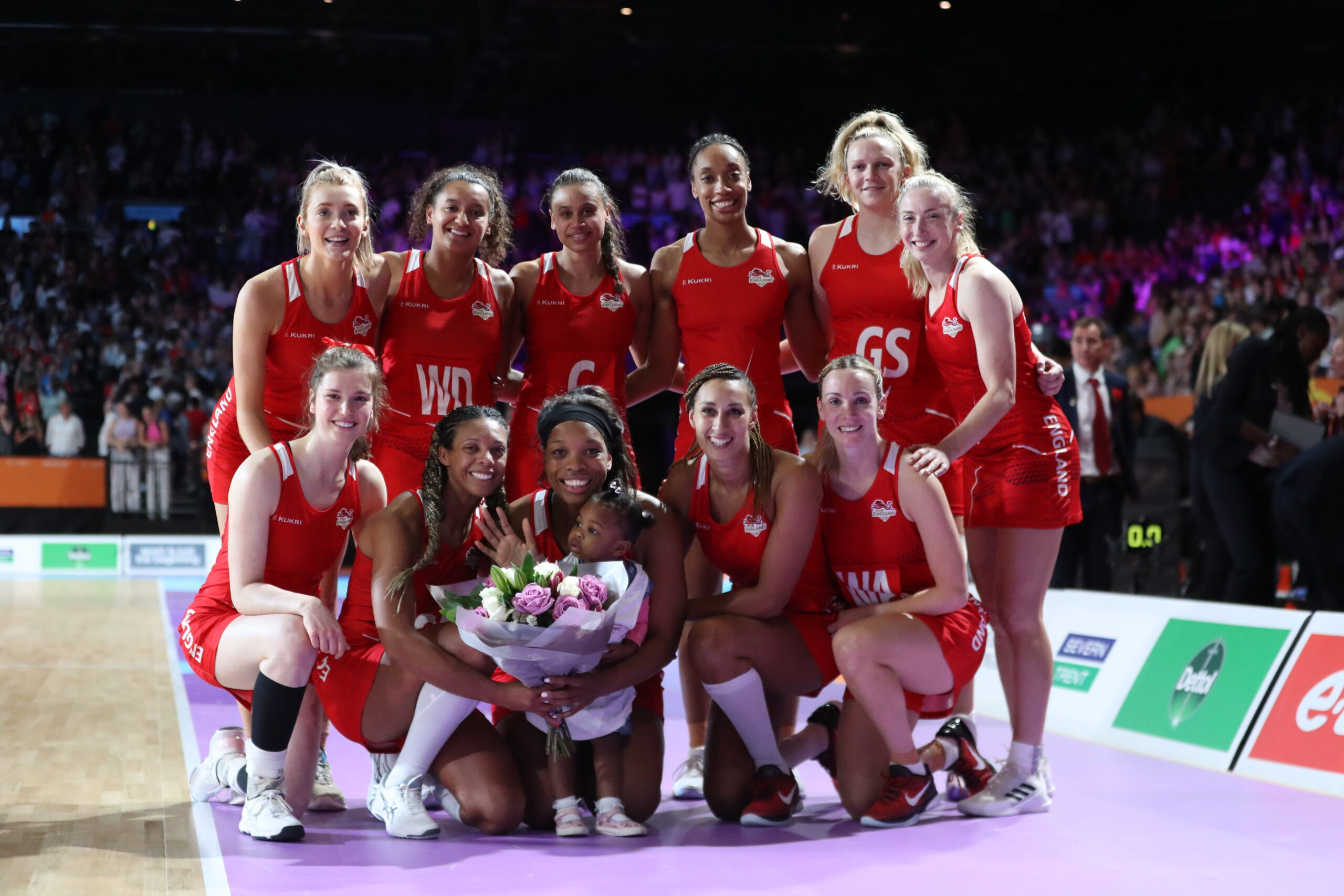 It was a last competitive netball appearance for two legendary Blue & Gold defenders, University of Bath Hall of Fame for Sport inductee Stacey Francis and Eboni Usoro-Brown, who are both retiring after the Games. They have won nine Superleague titles between them with Team Bath during outstanding domestic and international careers.
Former Team Bath player and coach Jess Thirlby, who is England Head Coach, said: "We're going to feel a bit bruised for a while but I can't fault the effort and the intent of the team. The crowd recognise it, their relentless ability to keep going until the end for each other and have each other's backs is something to be admired."
There was cause for celebration for another former University of Bath coach, Jody Paul who was part of the coaching team for the England women's hockey team that won Commonwealth Games gold for the first time with a 2-1 win over Australia. Former Team Bath Buccaneers player Sophie Hamilton was also part of the history-making team.
Sports Performance graduate Lewis Prosser and his Wales team-mates had to settle for sixth place overall in the men's hockey competition following a 2-1 defeat to New Zealand.
The last University of Bath-associated athlete to compete at Birmingham 2022 was Sports & Social Sciences alumna Jenny Nesbitt, representing Wales at her second Commonwealth Games. The former Trendell Sporting Scholar was 12th in the 5,000m final at the Alexander Stadium in 15:34.98.
The next major multi-sport events for University of Bath-based athletes are the Paris 2024 Olympics and Paralympics Games, which are now less than two years away!
University of Bath-associated athletes at Birmingham 2022 Commonwealth Games – final roll of honour
| | | |
| --- | --- | --- |
| GOLD (7) | SILVER (17) | BRONZE (9) |
| TOM DEAN (swimming, England) – men's 4x100m medley relay | FREYA ANDERSON (swimming, England) – mixed 4x100m freestyle relay; women's 4x100m freestyle relay | FREYA ANDERSON (swimming, England) – women's 4x200m freestyle relay; mixed 4x100m medley relay |
| JAMES GUY (swimming, England) – men's 4x100m medley relay | TOM DEAN (swimming, England) – 100m freestyle; 200m freestyle; 200m individual medley; mixed 4x100m freestyle relay; men's 4x100m freestyle relay; men's 4x200m freestyle relay | JAMES GUY (swimming, England) – 200m butterfly; mixed 4x100m medley relay |
| JACOB PETERS (swimming, England) – men's 4x100m medley relay** | JAMES GUY (swimming, England) – 100m butterfly; men's 4x100m freestyle relay; men's 4x200m freestyle relay | ED MILDRED (swimming, England) – mixed 4x100m medley relay** |
| BEN PROUD (swimming, England) – 50m butterfly, 50m freestyle | ED MILDRED (swimming, England) – mixed 4x100m freestyle relay**; men's 4x100m freestyle relay** | LUKE TURLEY (swimming, England) – 1500m freestyle |
| BRODIE WILLIAMS (swimming, England) – 200m backstroke, men's 4x100m medley relay | BRODIE WILLIAMS (swimming, England) – 100m backstroke | ANNA HOPKIN* (swimming, England) – women's 4x100m medley relay |
| | ANNA HOPKIN* (swimming, England) – mixed 4x100m freestyle relay; women's 4x100m freestyle relay | RHYS THOMPSON (judo, England) – men's -100kg |
| | GEMMA HOWELL* (judo, England) – women's -63kg | ALASTAIR CHALMERS* (athletics, Guernsey) – men's 400m hurdles |
Team England unless stated | * University of Bath alumni