Coaching and Coach Education
Coaching team
Team Bath's experienced coaching team is led by former England coach Anna Stembridge who re-joins the club she spent three successful seasons with between 2008 and 2010.
Anna teams up with predecessor Jess Thirlby who takes the position of director of netball for the new season. The pair have already worked together as coaches at Team Bath and in the England U21 set-up.
The work of the netball coaching team is backed up by expert support from Team Bath's Physio and Sport Science Centre and the English Institute of Sport.
The netball coaching team works alongside Netball South West and their regional performance pathway coaches.
Coaches:
Vitality Superleague
Anna Stembridge – Head Coach
Jess Thirlby – Assistant Coach/Director of Netball
Sophie Warner – Superleague Team Manager
National Performance League (NPL)
Natalie Pepperell – NPL Head Coach
Denise Ellis, Alicia John and Leanne Lewis – NPL Assistant Coaches
Nikki Lloyd – NPL Team Manager
Futures – Apprentice Coaches
Asha Francis
Leanne Lewis
David White
Alicia John
Natalie Peperell
Nikky Lloyd
Apprentice Coaches
Rebecca Manley – Apprentice Coach
Sam Newton – Apprentice Coach
Apprentice Coach Programme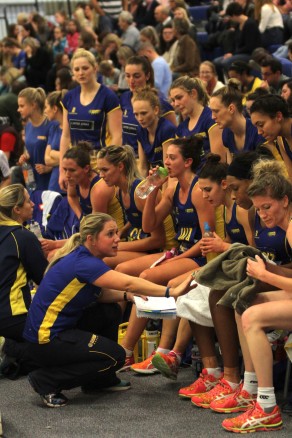 Our popular Apprentice Coach Programme returns each season for coaches who share our commitment to excellence and who have the skills and drive to take themselves to the next level.
If you have the drive, determination, commitment and most of all a Growth Mindset to work at this exciting Performance Level, then this may just be the programme for you.
The aims of the programme are:-
To help develop the next generation of Team Bath Super League and NPL coaches to work with players at regional and performance academy level and above
To provide the opportunity for emerging coaches to develop their skills and knowledge required, to work in a performance environment
To provide unique workshop opportunities to assist with the development of coaches working with players within the performance pathway in partnership with NSW
Applications for this year's programme are now open.
To apply, simply fill in our Apprentice Coach Programme Application Form [word doc] and return it to netball@bath.ac.uk.
For more information, email netball@bath.ac.uk.
Don't forget to follow us on Twitter (@TeamBathNetball) for further updates.