Public membership options
Even modest physical activity is known to energise our mental as well as physical health, boosting our wellbeing and helping us get more from every day. Team Bath are ready to help you start or restart activity – often the hardest step.  Our expert and welcoming staff and trainers will be there to support you all the way – everyone is welcome.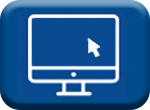 The renowned fitness facilities at the Team Bath Sports Training Village are fully open to the public all year round – and a Team Bath membership is the best way to make the most of them.
You can either pay monthly or get 12 months access for the price of 11 by taking out an annual membership. Don't forget, all gym members receive a free personalised training programme which can be reviewed every six weeks to help you achieve your fitness goals, as well as access to our new virtual fitness offering.
Prices
Parking passes
Public members who pay on a direct debit monthly basis or have an annual contract can apply for a free parking pass, which entitles them to a 50 per cent reduction in normal parking charges for up to two hours in Pay to Park areas at the University of Bath. Please note this offer is not available to University of Bath students or staff.
Join now
For an informative chat or an informal look around our facilities, please email our memberships team at teambath-memberships@bath.ac.uk, fill in our enquiries form or call on 01225 383597.
Testimonials

Rebecca: "I have been visiting the Team Bath Gym for a year now and in this time, I have reached many goals such as weight loss, strength and posture improvement. I regularly attend the fitness classes which have allowed me to make friends with other university staff, students, and members of the public. The gym and classes have improved not only my physical health but also my mental health and given me a huge confidence boost in my day-to-day life."

Julia: "The STV has transformed my personal exercise and training regime. The excellent facilities are welcoming and friendly, and there is genuinely something for everyone. The Womxn's gym initiative on Thursday evenings has encouraged me to try a range of activities and is led by an enthusiastic team of female instructors. As a member of staff, I appreciate the close proximity of the gym to my workplace and the fact that I can take advantage of sessions before work, at lunchtime and after work. This makes it so much easier to maintain a routine and be motivated. After each session I leave the STV with a smile on my face and an immense sense of achievement – I wouldn't want to go anywhere else!"
| | | |
| --- | --- | --- |
| Click here for more information about online bookings and payments. | Click here for membership terms and conditions. | Click here to view or download our direct debit form. |
| Click here to view our Health Commitment Statement. | Click here for our data protection policy. | |